Building and Sustaining an Inclusive and Diverse Culture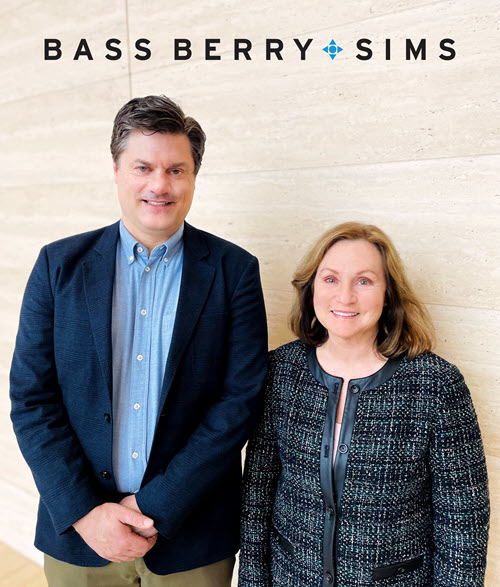 When Todd Rolapp, Managing Partner at Bass Berry & Sims, was considering how best to honor his colleague Cynthia Y. Reisz following her term as AHLA's President, he felt the most meaningful way was with a donation to AHLA's inclusion, diversity, equity, and accessibility (IDEA) initiatives.
"Cindy has always been, and remains today, a powerful and effective force for the advancement of historically underrepresented professionals at our firm and in the health law community," said Rolapp. "While serving on Bass Berry & Sims' Executive Committee from 2019-2021, Cindy served as liaison to the African American Affinity Group. This appointment further strengthened her personal passion for matters related to diversity, equity, and inclusion, and she continues to champion these issues within Bass Berry & Sims, AHLA, and her interactions with the greater legal community. Cindy also actively mentors attorneys within the African American Affinity Group and maintains a strong relationship with its members."
AHLA seeks to advance and promote a diverse, equitable, inclusive, and accessible environment for all Association members to share ideas, enhance their educational opportunities, and find community. As the Association continues to lead the health law profession to excellence, AHLA strongly encourages its members to embrace diverse opinions and world views through thoughtful participation and sharing of ideas.
Rolapp continued, "AHLA has done a wonderful job intentionally providing resources and training to help identify and support a more diverse membership at all levels. We look forward to seeing the impact this initiative will have on the health law field in the years to come." Since 1968, AHLA has provided educational resources and services to ensure all health law professionals are equipped with the tools they need to meet rising health law challenges. Donations made by organizations and individuals like Bass Berry & Sims ensure AHLA can continue to support a diverse talent pipeline of next-generation health law professionals by providing innovative professional development opportunities. Consider supporting AHLA by going to www. americanhealthlaw.org/donate today.