Patricia Meador Award Winners
Current Recipient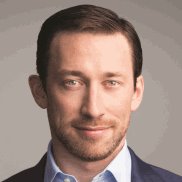 Congratulations to the recipient of the 2023 Patricia T. Meador Award:
Matt Wetzel is a partner in Goodwin Procter LLP's Life Sciences Regulatory & Compliance team, where he provides strategic counseling to life sciences, medtech, diagnostic, and healthcare companies on a host of complex health laws and regulations, including federal and state fraud and abuse laws, Medicare and other reimbursement requirements, patient privacy obligations, and transparency requirements, among other areas. Matt brings a 360-degree perspective of the legal and compliance issues affecting his clients: prior to joining Goodwin, Matt served as Chief Compliance Officer of GRAIL, the Silicon Valley diagnostic testing company; was the Vice President & Deputy General Counsel of AdvaMed, the medical device trade association in Washington, DC; and he held an executive legal and compliance role at Boston Scientific, a multinational medical device maker. Matt co-leads the firm's Medtech practice and Late Stage Drug Development practice. He is also the featured Medtech & Life Sciences expert contributor to the Washington Legal Foundation where he writes about life sciences, medtech regulation, pharmaceutical issues, healthcare law, and government regulation. Matt received his BA and JD from Georgetown and is proud to be a resident of downtown DC.
Past Winners
2018 - Elizabeth B. Carder-Thompson
2017 - Donald H. Romano
2016 - William "Bill" W. Horton
2015 - Joan P. Dailey
2014 - Mark Bonanno
2013 - Craig Holden
2012 - Kathleen McDermott
2011 - Vicki Robinson
2010 - Kevin McAnaney
2009 - Robert Homchick
Learn More About AHLA
We Need Your Help
With your donation, we can ensure the health law talent pipeline remains full, increase our professional development offering, and expand our diversity and inclusion efforts within the profession.