What Health Care Employers Need to Know About OSHA's COVID-19 Emergency Temporary Standard
Megan R. U'Sellis

, Fisher & Phillips LLP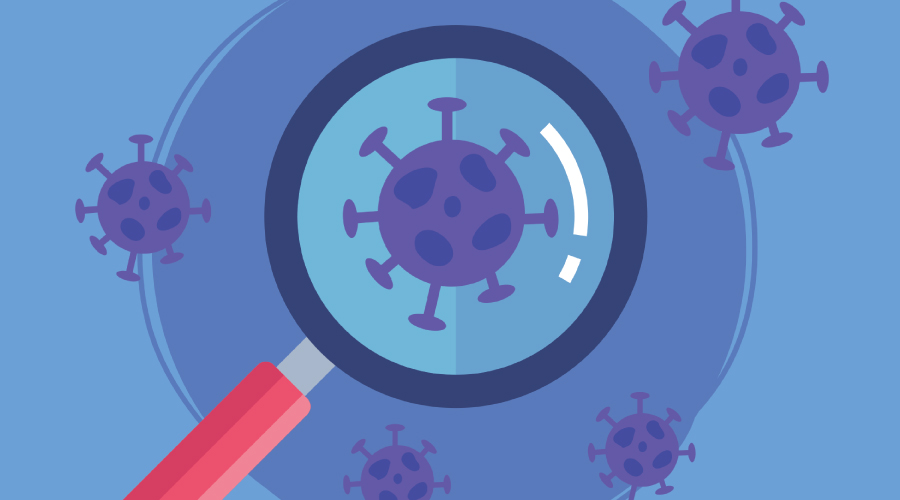 ---
On June 10, 2021, well over a year after COVID-19 began to run rampant across the United States and almost six months after President Joe Biden directed the Occupational Safety and Health Administration (OSHA) to decide whether emergency temporary standards (ETS) concerning COVID-19 were necessary, OSHA unveiled its long-awaited ETS. In a surprising twist, however, the ETS only applies to employers providing health care and health care support services. According to OSHA, despite recent vaccine success, data demonstrates that health care workers treating patients with suspected or confirmed COVID-19 remain at the highest risk of infection.
The ETS was published in the Federal Register on June 21, 2021 and became effective immediately.[1] Health care employers subject to the ETS have 14 days to comply with most of the provisions and 30 days to comply with other provisions (involving physical barriers, ventilation, and training). This article discusses what health care employers need to know to ensure their workplaces are in compliance with the new ETS requirements.
Are You Covered by the ETS?
The ETS applies to settings where any employee provides health care services or health care support services. Thus, most health care settings—including hospitals, nursing homes, and assisted living facilities; emergency responders; home health care workers; and employees in ambulatory care facilities where suspected or confirmed COVID-19 patients are treated—are subject to the ETS.
The ETS excludes certain health care settings from its requirements based on OSHA's belief that COVID-19 poses the most danger to unvaccinated employees, especially those providing care to patients with the virus. Thus, the ETS does not apply to:
employees providing first aid who are not licensed health care providers;
the dispensing of prescriptions by pharmacists in retail settings;
non-hospital ambulatory (i.e. outpatient) care settings where all non-employees are screened prior to entry and persons with suspected or confirmed COVID-19 are not permitted to enter;
well-defined hospital ambulatory care settings where all employees are fully vaccinated, and all non-employees are screened prior to entry and persons with suspected or confirmed COVID-19 are not permitted to enter;
home health care settings where all employees are fully vaccinated and all non-employees are screened prior to entry and persons with suspected or confirmed COVID-19 are not present;
health care support services not performed in a health care setting (for example, off-site laundry, off-site medical billing); and
telehealth services performed outside of a setting where direct patient care occurs.
Additionally, where a health care setting is embedded within a non-health care setting—such as a medical clinic on an employer's premises or a walk-in clinic in a retail store—the ETS only applies to the health care setting, not to the remainder of the physical location. Further, when an emergency responder or other licensed health care provider enters a non-health care setting to provide health care services, the ETS applies only to the provision of health care services by that employee.
As to those exceptions tied to whether "all employees" must be fully vaccinated—which the ETS considers to be at least two weeks after the final dose of a COVID-19 vaccine—OSHA recognizes that some employees may be unable to get vaccinated due to a medical condition or religious belief. In those instances, so long as the employer reasonably accommodates the employee who is unable to be vaccinated, the exception may still apply, so long as all other requirements are met.
Seven Key Requirements for Covered Health Care Employers
Employers subject to the ETS must act now. Below are the seven key requirements to ensure workplace compliance.
1. Develop a COVID-19 Plan
The ETS necessitates employers to implement a detailed COVID-19 plan for each workplace, setting forth various policies and procedures to minimize the risk of transmission of COVID-19 to its employees. The plan must be in writing if the employer has more than 10 employees. In order to develop the plan, the employer must conduct a workplace-specific hazard assessment to identify the various hazards in the workplace that may exist due to COVID-19. Any recognized hazards must be appropriately addressed in the COVID-19 plan. When creating the plan and conducting the hazard assessment, the ETS mandates that the employer seek input and involvement of non-managerial employees. The employer must also identify at least one safety coordinator who is knowledgeable on controlling the spread of infectious disease and has authority to ensure compliance with all aspects of the COVID-19 plan.
2. Implement Various Safety Measures
The ETS further requires the health care employer to limit and monitor points of entry to the setting if direct patient care is provided. This would include screening and triaging all clients, patients, residents, delivery people and other visitors, and other non-employees entering the setting. The ETS outlines specific obligations for personal protective equipment (PPE), such as documented training; providing and ensuring employees wear a facemask when indoors and when occupying a vehicle with other people for work purposes; and providing and ensuring employees use respirators and other necessary PPE for exposure to people with suspected or confirmed COVID-19 and in connection with aerosol-generating procedures on a patient with suspected or confirmed COVID-19.
The ETS also states, where feasible, employees must practice social distancing and employers must install cleanable or disposable solid barriers at fixed work locations in non-patient care areas where employees are not separated from others by at least six feet. Employers must also follow standard practices for cleaning and disinfection of surfaces and equipment in accordance with Centers for Disease Control and Prevention guidelines. In addition, employers must ensure that employer-owned or controlled existing HVAC systems are operating in accordance with the manufacturer's instructions and design specifications and that all air filters are rated Minimum Efficiency Reporting Value (MERV) 13 or higher if the system allows it.
3. Conduct Employee Health Screening and Medical Management
Employers must screen each employee before each workday and each shift, either by asking employees to self-monitor before reporting to work or conducting in-person screenings. The ETS mandates employers require each employee to promptly notify the employer when the employee is COVID-19 positive, suspected of having COVID-19, experiencing a recent loss of taste and/or smell with no other explanation, or experiencing both fever (100.4º F or above) and new unexplained cough associated with shortness of breath. Employers must notify potentially exposed employees within 24 hours when the employer determines a person who has been in the workplace is COVID-19 positive.
There are also various requirements for the removal of employees who meet the above criteria and how to manage their return to work. Employers with more than 10 employees must provide paid medical removal protection benefits to workers who isolate or quarantine, meaning the employees must continue to receive the benefits to which they are normally entitled and their same regular compensation had they not been absent from work (up to $1,400/week). If an employee remains away from the workplace for more than two weeks, those employers with less than 500 employees may then pay just two-thirds of the employee's regular pay (up to $200 per day). Moreover, the employer's payment obligation is reduced by the amount of compensation an employee receives from any other source (e.g., paid sick leave, administrative leave) or any additional source of income the employee receives that is made possible by virtue of the employee's removal. Finally, the ETS requires employers to pay for any COVID-19 testing as well.
4. Support Vaccinations
OSHA strongly encourages vaccinations. Thus, employers must support or enable COVID-19 vaccinations for all employees by providing reasonable time and paid leave for each employee to receive the vaccine and any side effects experienced following vaccination.
5. Provide Employee Training
The ETS mandates each employee receives training, in a language and at a literacy level the employee understands, so the employee comprehends the following: (1) COVID-19 transmission; (2) employer-specific policies and procedures on various safety precautions (e.g., patient screening, use of PPE, and cleaning and disinfection); (3) tasks and situations in the workplace that could result in infection; (4) available sick leave policies, any COVID-19-related benefits to which the employee may be entitled under federal, state or local laws, and other supportive policies and practices (e.g., telework or flexible hours); (5) the identity of the safety coordinator(s); and (6) how employees can obtain copies of the ETS and any employer-specific policies and procedures developed under the ETS, including the employer's written COVID-19 plan.
6. Prohibit Retaliation
Employers must also inform each employee about the protections required by the ETS, and employers are prohibited from discharging or in any manner discriminating against any employee for exercising his or her right to those protections, or for engaging in actions that are required by the ETS. OSHA has indicated that it will cite employers for retaliation and the abatement could include an order to reinstate any terminated workers and provide back pay.
7. Maintain Recordkeeping and Reporting
Employers with more than 10 employees must establish a COVID-19 log to record all instances in which an employee is COVID-19 positive, regardless of whether the infection resulted from an exposure to COVID-19 in the workplace. The required information must be recorded within 24 hours of learning that the employee is COVID-19 positive and must be maintained as a confidential medical record. The COVID-19 log must be maintained and preserved for as long as the ETS remains in effect. Moreover, employers must retain all versions of the written COVID-19 plan implemented in accordance with the ETS while it remains in effect. The ETS also mandates employers make records available for examination and copying upon request in accordance with certain conditions, in addition to the existing requirement to maintain the 300 log under the OSHA injury and illness recordkeeping regulation.
Finally, employers must report all work-related COVID-19 fatalities and in-patient hospitalizations to OSHA. Fatalities must be reported within eight hours of learning about the fatality, and hospitalizations must be reported within 24 hours of learning about the hospitalization. This differs from the existing reporting requirements, which only required employers to report hospitalizations that occurred within 24 hours of a workplace exposure/incident. Now, the ETS requires employers to report a COVID-19 hospitalization even if it occurs more than 24 hours after the workplace exposure. Similarly, the requirement to report COVID-19 deaths is not subject to the limitation on deaths within 30 days of the workplace exposure found in the existing reporting rule.
Conclusion
As of June 21, 2021, the ETS has been published in the Federal Register; thus, health care employers only have until July 5 to comply with most of the requirements discussed above. Employers should therefore act immediately and begin preparation of their COVID-19 plans to avoid any issues with OSHA.
For states that have their own OSHA plans, they will need to either adopt the ETS or an equivalent standard within 30 days. For states that have already issued a COVID-19 ETS, they need to ensure it is at least as comprehensive as the new OSHA standard. As a reminder, nothing in the ETS limits state or local government mandates or guidance that go beyond the ETS requirements.
About the Author
Megan U'Sellis is a Partner in the Louisville, Kentucky office of Fisher & Phillips LLP. Megan is an experienced labor and employment law litigator who counsels and represents employers throughout multiple states and industries regarding a wide range of labor and employment issues, including claims of harassment, discrimination, and retaliation under federal and state laws, breach of contract, non-competition and trade secrets, and wage and hour violations. Megan also advises employers on practicing preventative measures to avoid litigation, including policy review and implementation, employee and manager trainings, and internal audits and investigations.
ARTICLE TAGS