Health Care Risk Mitigation in the Ever-Changing COVID Landscape
E. Dale Burrus

, Spencer Fane LLP

Lauren M. Nelson

, Spencer Fane LLP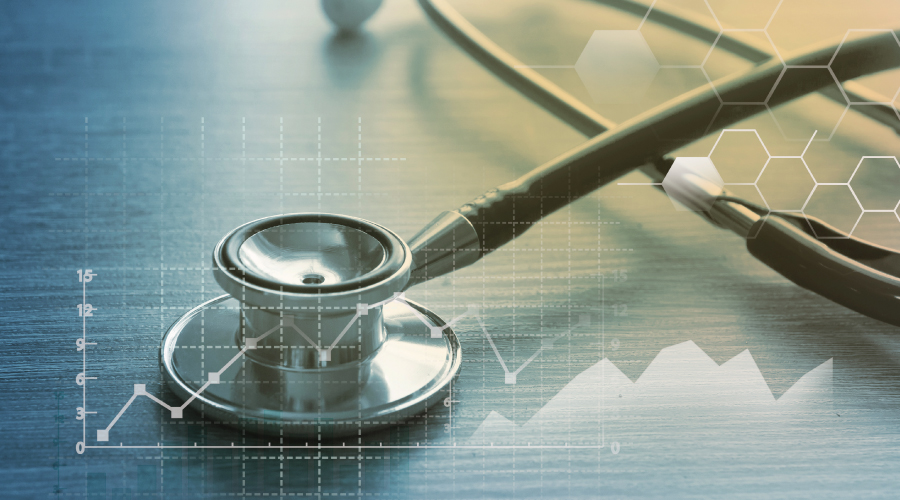 ---
Across the country, citizens cheer nightly, the Blue Angels soar above, and communities rally together to show their appreciation for the sacrifices and dedication of our health care workers, who are viewed as heroes. They are at the frontlines battling COVID-19, which has claimed over 100,000 American lives.
COVID-19 has, and will continue to, disrupt and affect almost every aspect of life in unprecedented ways. Cities shut down, people stayed home, and businesses closed due to lockdowns and efforts to flatten the curve. Patients skipped or delayed routine health check-ups, diagnostic testing, and procedures; postponed non-emergency surgeries; and replaced in-person visits with virtual telehealth appointments.
As the dire emergency nature of the pandemic wanes, the United States is facing unemployment rates exceeding those seen during the Great Depression and divisiveness on whether to open the country or maintain COVID precautions. Inevitably, this type of climate brews litigation and providers have to be prepared to weather the storm.
Hundreds of COVID-19-related lawsuits are already pending across the country. Plaintiff lawyers are proceeding with malpractice lawsuits against nursing homes and other health care providers. Examples of the claims that may ensue include alleged discrimination of COVID patients through the rationing of limited supplies, non-COVID patients succumbing to the virus when hospitalized, exposure of visitors due to inadequate facility precautions, non-COVID patients experiencing health consequences because COVID restrictions limited access to care, and exposure due to facilities opening prematurely.
Since an onslaught of litigation is almost certain, it is helpful to understand how providers can minimize their potential exposure.
Immunities
The simplest way to protect providers from litigation is through immunities, and many providers have pushed for executive or legislative protections for their services during this time. New York, New Jersey, Connecticut, Kansas, Illinois, North Carolina, Pennsylvania, and other states have either legislated or through gubernatorial edicts granted an immunity from civil, and sometimes criminal, liability—as long as the injury did not result from reckless disregard.[1] It is important to note that immunities differ from state to state, including variations in which providers and what care are protected and for how long. Unless the federal government steps in, granting of immunity will remain up to each state.
Standard of Care
To prevail in a health care liability claim, a plaintiff must prove that the provider did not provide care consistent with the "standard of care." The standard of care is what a reasonable and ordinary provider would have done in the same or similar circumstance. During the initial phases of the pandemic, no standard of care existed as providers were trying to save a surge of patients with new lethal symptoms while simultaneously trying to learn how the disease spreads, its symptoms, and possible treatment modalities.
As time progresses and medical experts learn more about the disease, the standard of care will become more established. National organizations cited below, through the creation of policies, procedures, and online training are instrumental in creating these standards. Plaintiff attorneys will likely argue guidance issued by these national organizations was the standard of care during the initial phases of the pandemic.
Mitigation of Risks
To mitigate against potential patient claims, we recommend providers consider a three-pronged approach: Policies and Procedures, Communication, and Documentation. This approach could help prevent litigation or defend a case if a patient decides to sue.
Policies and Procedures
The Centers for Disease Control and Prevention,[2] National Institutes of Health (NIH),[3] Johns Hopkins,[4] American Nursing Association,[5] and The Joint Commission[6] are a few examples of organizations that are at the forefront of advising on care in the age of COVID-19. They provide resources and general policies relating to the severity of illness, personal protective equipment (PPE), clinical care guidelines of testing and treatment, and rationing. Providers should be aware of these resources and assess whether implementing their recommendations is appropriate.
Health care providers also should carefully review available guidelines and recommendations before reopening their facilities. The CDC issued helpful recommendations on visitors and many hospitals have adopted policies consistent with those recommendations.[7] Many hospitals have resumed non-emergent and elective procedures based on the Joint Statement: Roadmap for Resuming Elective Surgery after COVID-19 Pandemic,[8] which was issued by several health care groups including the American College of Surgeons and the American Hospital Association.
If not currently in place, policies and procedures should be adopted and implemented immediately, along with training of hospital personnel.
Communication
Proactive communication with patients is essential to preventing adverse litigation. Delivering clear, timely, and accurate information through effective and universally accessible channels can help de-escalate anxiety and frustration. Providers should have candid conversations with patients and visitors regarding COVID-19 in their community, the risks it poses, ways the facility is protecting patients, and the fluidity of this ever-changing situation.
When illness develops, information on when, where, and how to seek care, including risk of exposure and risk of delaying care, is crucial. Discussion of the limitations of testing, including false negatives, supply and staff shortages, and potential transfer to another facility must now be included in an "informed consent" discussion. The goal is to communicate all of the risks so the patient can make an informed decision about whether to proceed with care.
Being transparent about changes at the facility such as mask requirements, visitor restrictions, modified waiting rooms, changes in staffing, and modifications of care, minimizes surprises and helps patients and visitors know what to expect.
Documentation
As with communication, documentation is a critical component of health care and risk mitigation.
In stressful situations where patient volume is high and resources are stretched, documentation often is overlooked. However, these are the situations when documentation becomes even more important as memories fade and recollections blur. It is advisable to develop a systematic approach to COVID-19 documentation. If care, equipment, medication and protective gear must be rationed, the basis for the rationing, discussions with the patient/family, and steps taken to avoid such rationing should be clearly documented.
The medical record should contain all COVID-19 screening, treatment, education, and prevention efforts. Providers should develop separate COVID-19 consent forms that discuss the risks associated with having a procedure during a pandemic. Physician and hospital personnel should document carefully the conversations that accompany these forms.
Providers should also document compliance with regulations/recommendations (i.e. CDC, Centers for Medicare & Medicaid Services, Occupational Safety and Health Administration, Joint Commission), including screening and results, the use of PPE, cleaning processes, separation of COVID-19 patients, restrictions on visitors, staff training, and other steps taken to prevent exposure. Documentation should also include all COVID screening and test results prior to discharge or transfer.
Conclusion
The COVID crisis most certainly will give rise to litigation against providers in the future, even with the prospect of immunity relief. Focusing on the proven shields of creating and following policies and procedures, communication, and documentation may help guard against lawsuits and will provide safer care and arm providers with a strong and sound defense.
E. Dale Burrus and Lauren Nelson are partners at Spencer Fane LLP in the firm's Houston office. Burrus has spent her career representing health care providers (facilities, physicians, and allied health providers) in all areas of law. She is an accomplished litigator not only in medical malpractice but also in peer review litigation and regulatory matters. She provides clients with counsel in litigation, risk management, peer review, contract review, and payer issues. Nelson represents physicians, hospital systems, rehabilitation centers and other providers in medical malpractice actions. She also advises clients on risk management, performance improvement, compliance, health information technology and privacy issues.
---
ARTICLE TAGS
Coronavirus Pandemic Hub
Patient Care Liability and Litigation