Top Ten Issues in Health Law Podcast Series
Each year, AHLA identifies the top ten issues in health law that will make the most meaningful impact on the health care and health law industries to ensure our profession is poised to take on the challenges of today.
Top Ten 2021
This special 10-part series, based on January's "Top Ten Issues in Health Law 2021" article in Health Law Connections magazine, brings together thought leaders from across the industry to delve deeper into top ten issues of 2021.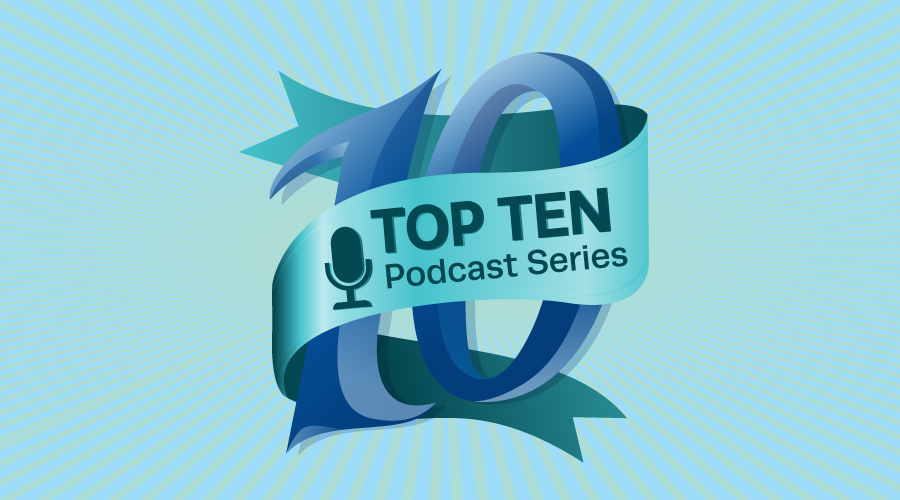 A New President Signals a New Focus for Federal Health Policy
Martie Ross, PYA, speaks to Eric Zimmerman, McDermott Will & Emery LLP, about the impact that the new Biden Administration will have on health policy. They discuss what to expect from the Administration and Congress in the weeks and months ahead, focusing on the COVID pandemic, expanding coverage under the Affordable Care Act, surprise billing regulations, and the continued transition to value-based payment models.
Fraud and Abuse Trends to Watch
Carol Carden, PYA, speaks to Joe Wolfe, Hall Render Killian Heath & Lyman PC, and Tony Maida, McDermott Will & Emery LLP, about the top fraud and abuse trends to watch in 2021. They discuss government enforcement in light of the ongoing COVID-19 pandemic and the recent changes to the Stark and AKS final rules, the use of blanket waivers, and increased scrutiny related to the expansion of telehealth.
A Movement Toward Racial Equity in Health Outcomes
Annapoorani Bhat, PYA, speaks to Dawn Hunter, Network for Public Health Law, about current racial disparities in health care and how to promote racial equity in health outcomes. They discuss how health care disparities currently manifest in the United States, ways to classify and frame racial bias, legislative and policy actions that have impacted health outcomes for racial and ethnic minorities, and what hospitals and individuals can do to address this issue.
Massive Expansion in Telehealth Ushered in by the COVID-19 Pandemic
Martie Ross, PYA, speaks to Sunny J. Levine, Foley & Lardner LLP, about the ways in which the health care industry has been transformed by the expansion of telehealth over the past year. They discuss the various waivers at the federal and state levels that have expanded telehealth, developments related to prescribing practices and licensure requirements, the debate over parity legislation, and issues related to the rise of remote patient monitoring.
Opportunities and Risks with Increased Interoperability in Health Care
Barry Mathis, PYA, speaks to Alaap Shah and Elizabeth Scarola, Epstein Becker & Green PC, about the challenges associated with the collection, storage, and use of big data in health care. They discuss issues related to regulating the various players who are driving data sharing and interoperability, navigating the regulatory variations among the states, tackling issues related to data blocking, how the pandemic has affected the big data environment, and predictions for the future.
Resilience and Reinvention—Partnering in a Pandemic
Vaccination Law in the Age of COVID-19
Behavioral Health Outlook
Price Transparency—The Transformation Saga Continues
Risk Management and Professional Liability
Thank You to Our Podcast Series Sponsor
AHLA would like to thank PYA for their support of this podcast series:

Top Ten Issues in Health Law 2021 Article
This special 10-part podcast series is based on the "Top Ten Issues in Health Law 2021" article, featured in the January issue of Health Law Connections.