Health Care Transactions
April 25-27, 2022 | Nashville, TN
Keynote Speaker
Trends in Health Care Private Equity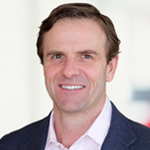 Jeff Woods
Partner
Bain & Company
About the Program
This program is a unique opportunity to learn the latest commercial developments, strategies, and deal forecasts from noted experts. Gain insight into the business and legal issues involved in contemporary health care business transactions, including antitrust considerations, emerging care models, M&A trends, financing techniques, deal risk management strategies, post integration lessons, and much more.
COVID-19 On-Site Health and Safety Update
By attending any of AHLA's in-person programs, you agree to abide by and engage in certain health-and-safety-beneficial conduct while attending the program. All attendees are expected to comply with all applicable requirements imposed by federal, state, or local health authorities for the locality in which the in-person program is taking place, and in addition to our Code of Conduct, are expected to adhere to and abide by the safety precautions AHLA has implemented to protect against the spread of COVID-19 such as:
Proof of vaccination (two injections of the Pfizer-BioNTech or Moderna vaccines or one shot of the Johnson & Johnson vaccine) OR a negative PCR test within 72 hours of the program is required for all attendees (Attendees will receive information on vaccine/test verification that is done using the CLEAR app.)
Social distancing as space allows based on attendance
Personal hygiene and hand sanitization 
Adherence to pathway signage 
Self-monitoring and self-reporting 
Based on guidance from the CDC, AHLA is not currently requiring attendees to wear masks unless there is a local mask mandate in place. This policy is subject to change if federal or state guidance changes. We encourage those attendees who are at increased risk for illness or live with or spend time with someone at higher risk to wear a mask
Thank You to Our Health Care Transactions Sponsors

If your organization is interested in sponsoring AHLA's Health Care Transactions Program, please contact Valerie Eshleman.