Disorder in the Post-Roe World?..."It is so ordered" by the Dobbs Court
Devon Minnick

, Epstein Becker & Green PC

Alaap Shah

, Epstein Becker & Green PC

Bailey Wendzel

, Epstein Becker & Green PC

Ada Peters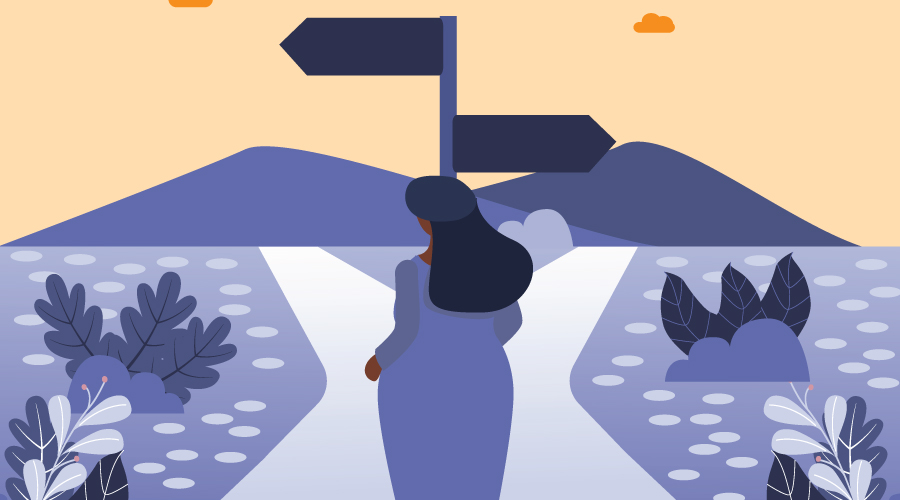 ---
The U.S. Supreme Court's decision in Dobbs v. Jackson Women's Health Organization (Dobbs) to overturn Roe v. Wade profoundly changes the landscape of laws impacting abortion care across the nation.1 Yet, many of the downstream effects of the Dobbs decision remain unclear, and the decision raises numerous questions for stakeholders in the health care industry, including employers and employees, and, importantly, the patients impacted by this shifting legal landscape. The Dobbs decision does make clear that state laws will play a larger role in protecting or restricting abortion care. As a result, many states have enacted total or near total bans on abortion, while others have swung the other direction to protect access to abortion care. This in turn has created numerous questions about how to navigate complex and sometimes-conflicting state laws, the liability associated with crossing state lines to seek abortion care, and how cross-border enforcement and potential conflicts with federal laws will be reconciled and resolved.
As the post-Dobbs legal landscape evolves, it is possible that fear and frustration with navigating this disjointed and uncertain legal environment will create a chilling effect on otherwise legal abortions. At minimum, the shifting landscape will likely complicate the ability of health care providers to continue offering appropriate care for pregnant patients.
This article outlines the complex and rapidly shifting legal landscape of trigger laws and new legislation that impact abortion care, dissects questions related to cross-border enforcement of abortion restrictions, raises potential interactions of state law with existing federal laws such as the Emergency Medical Treatment and Labor Act (EMTALA) and the Health Insurance Portability and Accountability Act (HIPAA), addresses possible interactions between abortion restrictions and existing state laws that contain liability provisions for aiding and abetting as well as conspiracy, and highlights protective measures that have been enacted both at the state and federal level in an effort to preserve access to reproductive health care.
Post-Dobbs
Bedlam

The Dobbs ruling has thrust the reproductive health world into chaos and uncertainty in surprising, yet inevitable ways. From choice-of-law quagmires, to likely unintended health consequences, to preemption issues, the Dobbs Court has created a whole host of new legal questions for individuals, health care stakeholders, legislatures, and attorneys to navigate post-Dobbs.
Trigger Laws
Thirteen states have so-called trigger laws, which ban or severely restrict access to abortion and other reproductive health services.2 These laws existed prior to the Dobbs opinion and were designed to go into effect upon the overturn of Roe. Now that Roe is no longer the law of the land, these 13 states must grapple with antiquated laws that may no longer be the political will of the state (e.g., Wisconsin's pre-Civil War era abortion law) or with trigger laws that contradict states' other abortion laws (e.g., Arizona's 121-year-old abortion law vs. Arizona's 2022 abortion law or Idaho's 1970s abortion law vs. Idaho's 2020 trigger law). This mélange of intrastate abortion laws creates further confusion within states' governments as well as the providers and patients trying to navigate this complexity.
This uncertainty has been compounded by the promises of some states' district attorneys and attorneys general to not prosecute providers for rendering reproductive health care services. For example, Michigan Attorney General Dana Nessel pledged that she would not enforce Michigan's 1931 trigger law that criminalizes abortion without exceptions for rape, incest, or medical emergencies.3 Additionally, district attorneys in states including Texas and Alabama have also promised to not prosecute abortion providers. While these pledges provide some immediate comfort for providers and their patients, they offer little long-term assurance. Current attorneys general and district attorneys may not hold their positions throughout the entire statute of limitations for activities that violate the states' abortion laws, which may leave providers vulnerable to prosecution after the current enforcement officials leave their roles. In fact, Florida's governor, Ron DeSantis, has already suspended a district attorney because he stated that he would not prosecute individuals for violating Florida's new abortion law.4 We have yet to otherwise see how this enforcement discretion will play out, but it adds another layer of uncertainty as to the risks abortion and other reproductive health providers may face in trigger law states.
Vague Laws and the Resulting Unintended Consequences
Because there is no longer a floor as to what types of abortion restrictions are permissible, many states have implemented, or will implement, near total bans on abortion. The broad and vague drafting of many of these laws have resulted in likely unintended consequences across a variety of situations.
In Vitro Fertilization (IVF)5: Many states' abortion laws define life to coincide with fertilization, and ban abortion from that point forward.6 Such rules may serve to substantially restrict or even eliminate the entire IVF industry in those states, since IVF involves the destruction of embryos prior to implantation in the uterus due to, among other reasons, genetic abnormalities as well as the removal of already-implanted embryos when there is a possibility of unwanted multiple births or risk to the pregnant person.
Miscarriage Care: Because of the high risk of prosecution, it has been reported7 that providers are delaying or refusing to provide medically necessary miscarriage care services, such as dilation and extraction of non-viable fetuses, despite increased suffering and potentially mortal risk to the pregnant person due to blood loss or infection. The reluctance to provide this care raises health equity concerns, as historically disadvantaged racial groups are more prone to pregnancy-related complications that may require miscarriage care.8
Abortion to Save the Life or Health of the Pregnant Person: Although the majority of state abortion laws contain exceptions to protect the health or life of the pregnant person, in practice, providers have been reported to delay medically necessary care for fears of prosecution.9 The post-Dobbs legal landscape may create difficulties in evaluating the threshold for how quickly a pregnant person's condition will decline without abortion intervention, and thus when to perform life-saving abortion services. Additionally, providers have reported hesitation or refusal to administer chemotherapy to pregnant cancer patients for fear of causing an abortion that may be considered illegal.10
Exceptions for Rape and Incest: While many state abortion laws contain exceptions to the prohibition on abortion for pregnancies that are a result of rape or incest, it is unclear as to how these exceptions can be implemented. Some states require the pregnant person to report the rape to law enforcement before they are eligible for an abortion; however, this may cause undue delay in access to care, and rape victims often underreport to police for a variety of reasons such as retaliation from their rapist.11 Additionally, it is unclear as to how a patient should convey this information to the provider (e.g., can the provider take the patient's word? Must the patient provide a copy of the police report12 to the provider?). While these laws seek to avoid the most politically unpopular aspects of abortion restrictions, they may still result in a chilling effect on pregnant individuals' access to legal abortions and serve to force victims of rape and incest to carry pregnancies to term. Additionally, it should be noted that several state representatives and anti-abortion advocates have fought against exceptions for rape and incest, and it is entirely possible that states will rescind these exceptions in the future.13
Contraception: Despite the fact that contraception is still presently deemed a fundamental right, it is possible (and arguably likely) that states that define life as beginning at fertilization will begin to frame their abortion laws as restrictive of certain contraceptive methodologies perceived as causing abortion, such as emergency contraception (e.g., Plan B) and intrauterine devices (IUDs). This would be in stark contrast to the Affordable Care Act (ACA), which generally guarantees access to all forms of contraceptives approved by the Food and Drug Administration (FDA), as well as Griswold v. Connecticut, Supreme Court precedent that guarantees the right to use contraceptives.14 However, due to Justice Thomas' concurrence in Dobbs, which hinted that he would find the right to contraceptives invalid under his interpretation of the Fourteenth Amendment,15 it is possible that states will become emboldened to restrict access to certain contraceptives perceived as being able to conduct an abortion.
Accordingly, these state laws are leading to confusion and an unwillingness to provide medically necessary reproductive health care services and therapies as well as medically necessary, and often legal, abortions.
Cross Border Battles
Some states have enacted civil statutes that allow private citizens to sue a person who performs, intends to perform, or aids and abets a pregnant person in seeking an abortion.16 These laws in tandem with existing state aiding and abetting and conspiracy laws (discussed further below) are indications that state prosecutors and legislators may seek to impose civil or criminal liability on people who seek to obtain abortions out of state, as well as anyone who helps them to do so.
This raises numerous legal questions about cross border interactions and jurisdiction issues. For instance, how would a state such as Texas have jurisdiction to punish a person who traveled out of state to receive an abortion or an out-of-state provider, given that Texas' civil ban does not contemplate extra-territorial application? In addition, courts have accepted the notion that Congress may regulate any activity that it reasonably believes could affect interstate commerce.17 In a post-Dobbs environment where abortion regulation is left up to the states, but pregnant people are free to travel across state lines in search of reproductive health care, can Congress regulate abortion nationally using its power under the Commerce Clause?
Moreover, medication abortions have become more prevalent, and while abortion medications can be legally obtained in one jurisdiction, a pregnant person could take abortion-inducing medications in another state entirely to terminate a pregnancy. To further complicate this issue, many providers offer medication-inducing abortions via telehealth, allowing providers to prescribe in one state while their patients take the abortion-inducing medication in another state.
Finally, the issue of federal preemption will continue to play out as states seek to enforce increasingly restrictive abortion care restrictions in the face of long-standing federal laws. The Biden administration has unequivocally stated that federal law preempts state abortion bans when an abortion is necessary to stabilize an emergency medical condition (as further analyzed in our discussion of EMTALA below) and that the federal government can penalize institutions that fail to provide abortions as needed to treat medical emergencies.18 However, the Dobbs Court has given states newfound authority to enforce state abortion restrictions. It will likely take years for federal preemption cases related to abortion to rise to higher-level courts,19 and in the meantime, states likely will be emboldened to enforce state abortion restrictions subject to state prosecutor discretion.
Interaction with State and Federal Laws
In addition to the legal questions already referenced above, further complications may arise in the context of interaction of state and federal laws. The Dobbs decision wiped clean the constitutional right to an abortion at the federal level, creating a vacuum for states to determine how to regulate abortion. Dobbs did not, however, change existing federal statutes that protect reproductive health-related services, such as abortion, in various situations. EMTALA, HIPAA, and various civil rights laws are three examples of federal statutes that have a new significance post-Dobbs.
EMTALA
EMTALA requires all Medicare-participating hospitals with an emergency department (ED) to screen all patients for an emergency medical condition (EMC).20 EMTALA requires the provision of stabilizing treatment to all patients with an EMC.21 EMTALA also prevents EDs from transferring or turning away a patient unless the individual is stabilized, requests the transfer, or the medical benefits of the transfer outweigh the risks.
On July 11, 2022, the Centers for Medicare & Medicaid Services (CMS) issued "reinforcement" guidance to state officials and ED providers to clarify EMTALA rights and obligations post-Dobbs.22 The guidance underscores that, pursuant to EMTALA's preemption clause, if an ED provider determines in their clinical judgment that an abortion is necessary to resolve an EMC, then EMTALA requires them to perform an abortion—even if doing so directly conflicts with state law.23 Just three days after this guidance was issued, Texas Attorney General Ken Paxon sued Department of Health and Human Services (HHS) Secretary Xavier Becerra, claiming that HHS lacks the legal authority to mandate abortion—a specific procedure—that effectively imposes a national standard of care on each ED across the country, and that the guidance violates Texas' ability to exercise its police power.24
When considering whether a state abortion ban or EMTALA applies, the key legal question for ED providers is whether an EMC exists and, if so, if an abortion is necessary to resolve the EMC. CMS' guidance specifies that where an "abortion is the stabilizing treatment necessary to resolve [an EMC], the physician must provide that treatment."25 However, the guidance does little to clarify whether EMTALA or state law controls when an abortion is one stabilizing treatment, but not the only stabilizing treatment. In that situation, EDs are left to navigate a legal gray zone that may create a chilling effect on abortion services. Recognizing that litigation is likely, the CMS guidance notes that individual physicians may play a part in helping to enforce EMTALA by including it as a defense against a state enforcement action.26
HIPAA
The HIPAA Privacy Rule generally prevents covered entity providers and health plans (along with their business associates) from disclosing sensitive patient health information (PHI), such as medical records detailing abortion-related services, without patient consent.27 However, the Privacy Rule includes three notable exemptions where disclosure may be permitted. These include disclosures "required by law," such as a court order or statute requiring disclosure; disclosures for law enforcement purposes; or where disclosure could reasonably prevent a serious threat to health or safety of a person or the public.28 In the event that a state prosecutor or other litigant seeks PHI to enforce an abortion ban, HIPAA-regulated entities are only permitted, but not required under HIPAA, to disclose the PHI if one of these exemptions apply.29
In addition, HIPAA's privacy rights are a floor—not a ceiling. States are free to create their own privacy rules and, so long as the state rules offer "more stringent" privacy protections, then state laws preempt HIPAA where there is a conflict.30 In the wake of Roe, several states—California, Connecticut, Delaware, New Jersey, New York, and Washington—have taken advantage of this opportunity to further restrict when a disclosure is permitted.31 The specifics of these enhanced protections vary based on each state's law, which adds to the legal complexities of a health care system without Roe.
Civil Rights Law
In light of state laws restricting access to abortion,32 some pharmacies have stopped stocking or filling abortion-triggering medications.33 In response, the Biden administration has signaled its intent to rely on two civil rights laws to expand access to these medications at the pharmacy counter.34
Section 504 of the Rehabilitation Act of 1973 prohibits discrimination based on disability35 by any health program or activity receiving federal financial assistance. While pregnancy itself is not a disability, medical issues resulting from pregnancy can qualify as a disability. Moreover, the HHS Office for Civil Rights (OCR) has clarified that any health program or activity receiving federal financial assistance is barred by Section 1557 of the ACA from discriminating based on current pregnancy, past pregnancy, potential or intended pregnancy, and medical conditions related to pregnancy or childbirth.36 Similarly, Section 1557 prohibits discrimination based on sex by any health program or activity receiving federal financial assistance.37
On July 13, 2022, OCR issued guidance informing Medicare- and Medicaid-participating pharmacies that they may be in violation of Section 504 and Section 1557 if they fail to stock or fill medications capable of terminating a pregnancy, because doing so could constitute discrimination based on sex or disability.38 The guidance is silent as to how these laws intersect with state laws that restrict access to abortion, creating legal questions for pharmacies looking to comply with governing law.39
In addition, it is possible that OCR will rely on Section 504 and Section 1557 to expand reproductive health care access to Medicare- and Medicaid-participating health care entities beyond just pharmacies.
State Criminal Laws: Aiding and Abetting and Conspiracy Liability
Existing state criminal laws may be used to further restrict pregnant people and individuals who aid a person in obtaining an abortion. For instance, though fetal homicide laws are aimed at criminalizing violent or negligent acts against a pregnant person resulting in a pregnancy loss, these laws have been used to prosecute pregnant women accused of causing their pregnancies to end, both as a result of miscarriage and through illegal abortions.40 Though these criminal laws often explicitly intend to reach third parties who cause pregnancy loss, some states, such as Georgia, have abortion restrictions that may override other conflicting state laws.41
Importantly, providers and pregnant individuals may face liability under existing state criminal conspiracy42 or aiding and abetting laws. For instance, Texas' criminal liability for aiding and abetting the commission of a crime is codified at Texas Penal Code § 7.02, which states that a person is criminally responsible for an offense committed by the conduct of another if a person aids another to engage in illegal conduct or "acting with intent to promote or assist the commission of the offense, he solicits, encourages, directs, aids, or attempts to aid the other person to commit the offense." In order to obtain a conviction for aiding and abetting, the state must prove conduct constituting the underlying offense plus an act by the defendant done with intent to promote or assist such conduct.43 Additionally, in Nebraska, prosecutors obtained a Facebook message chat between a teenager and her mother, via search warrant, which contained messages revealing that the teenager had a medication abortion that was illegal under Nebraska law, and had plans to burn the evidence of the fetus. The mother was charged with several crimes, including the inducement of an illegal abortion and the performance of an abortion as someone other than a licensed physician.44 This case demonstrates that district attorneys and law enforcement in abortion-restrictive states are actively seeking to investigate and prosecute individuals who help others obtain illegal abortions.
While it may be feasible to demonstrate that a provider, for instance, engaged in an act designed to aid a patient to obtain an abortion (such as through a referral to an abortion provider or a prescription for an abortion-inducing medication), it is less clear whether a state will be able to demonstrate that a provider specifically intended for the patient to obtain an illegal abortion. Valid defenses may exist, for instance, asserting that a primary care provider who gives a patient a list of reproductive health care specialists does not intend that a patient undergo an illegal abortion; and even abortion-inducing medications can be prescribed for reasons other than to induce an abortion. However, it is also likely that prosecutors in more abortion-restrictive states will use every tool at their disposal, including new abortion restrictions and existing state criminal laws to enforce abortion restrictions in their states.
State and Federal Counter-measures Post-Roe
Federal Level
On July 8, 2022, President Biden signed Executive Order 14076 (E.O. 14076), which seeks to protect access to reproductive health care services.45 The E.O. itself did not create new legal rights that concretely expand access to abortions and other forms of reproductive health care. Rather, E.O. 14076 directs federal agencies to explore ways to use their existing enforcement and regulatory authorities to help safeguard abortion access and to mitigate Dobbs' impact on individuals seeking reproductive health care.
For example, E.O. 14076 directs HHS to "consider actions" to strengthen privacy protections around sensitive health care information, including data on reproductive health care services like abortion.46 In response, OCR issued two new guidance documents outlining (1) when HIPAA's Privacy Rule may prevent the unconsented disclosure of reproductive health-related information;47 and (2) best practices for consumers to protect sensitive health information collected by personal cell phones, tablets, and apps.48
Similar to E.O. 14076, these guidance documents do not create new or concrete protections for patients seeking reproductive health services and may cause additional confusion for HIPAA-regulated entities. For instance, the HIPAA guidance describes scenarios wherein a covered entity or business associate may be permitted to disclose PHI but fails to clarify that there are situations where disclosure is required.49 If a health care provider, for example, receives a valid subpoena from a Texas court ordering the disclosure of PHI as part of a case against an individual suspected of aiding and abetting an abortion, in violation of Texas' S.B. 8, then that provider could be, in the absence of a defense, held in contempt of court for failing to comply with the subpoena, despite the fact that HIPAA does not compel disclosure.50
Efforts to Protect Access to Medication Abortions
It remains unclear whether states have the authority to block access to an FDA-approved medication for purposes of terminating a pregnancy. On June 24, 2022, Attorney General Merrick Garland stated that that "[s]tates may not ban Mifepristone based on disagreement with the FDA's expert judgment about its safety and efficacy."51 What if, however, a state bans an FDA-approved product not due to concerns about its safety and efficacy, but for other reasons such as moral or religious objections?
This question is being assessed in pending litigation—GenBioPro v. Dobbs—that predated Dobbs.52 In this case, GenBioPro Inc., the only generic manufacturer of mifepristone, argues that Mississippi's attempt to restrict the prescription and use of abortion medications is preempted by various federal laws, including the Food, Drug, and Cosmetic Act, as well as the U.S. Constitution's Supremacy and Commerce Clauses. In defense, Mississippi is arguing there is no evidence that Congress intended the FDA to limit a state's ability to regulate medication abortion—which falls at the heart of the state's police power.53 How the U.S. District Court for the Southern District of Mississippi rules will have significant implications on the Executive Branch's ability to protect access to FDA-approved abortion-related medication nationwide.
State Trends
In the wake of Dobbs, certain states seek to protect and expand access to abortion as well as other reproductive health care services. These states have taken, and continue to take, steps to preserve access, and strengthen protections through legislation, executive orders, agency guidance, and enforcement discretion. These efforts may be grouped into the following categories: (1) increasing funding that supports abortion and reproductive health care; (2) protecting access to legal abortions; (3) protecting reproductive health information to a greater extent than HIPAA; (4) prohibiting state actors from assisting with arrests, extradition, investigations, surrenders, and enforcement of judgments against individuals who are charged by other states with receiving or providing reproductive health care services; and (5) constitutional amendments.
Increasing Funding That Supports Abortion and Reproductive Health Care
California, Maryland, New Jersey, New York, and Oregon have all implemented laws and state budgets that increase funding to support abortion and reproductive health services. These efforts take various forms such as providing funding to: organizations that support abortions,54 increase abortion clinic security,55 local health departments that provide abortion services,56 abortion clinical training programs,57 and Medicaid-supported abortion care.58
Protecting Access to Legal Abortions
Many states have implemented laws post-Dobbs that protect access to legal abortions, including California, Colorado, Connecticut, Delaware, Maine, Massachusetts, Michigan, Minnesota, Nevada, New Jersey, New Mexico, New York, North Carolina, Pennsylvania, Rhode Island, and Washington. Such laws contain provisions such as affirming the right of individuals to continue or end a pregnancy,59 prohibiting the state from interfering with access to abortion services,60 prohibiting prosecution for obtaining abortions,61 and increasing access to abortions.62
Protecting Reproductive Health Information to a Greater Extent than HIPAA
Some states, including California, Connecticut, Delaware, New Jersey, and New York have recognized that reproductive health privacy is paramount to protecting individuals' rights to abortion. These states have restricted the ability of states that criminalize abortion to access data via subpoena (e.g., Connecticut63) and other means from providers and other private entities in that state.64
Prohibiting In-State Actors from Assisting with Enforcement by Out-of-State Actors
Many states have also taken legal action to prohibit in-state actors from supporting the enforcement of other states' anti-abortion and reproductive health laws. California, Colorado, Maine, Massachusetts, Michigan, Minnesota, Nevada, New Jersey, New Mexico, New York, North Carolina, Pennsylvania, and Rhode Island all have effectuated laws, to varying degrees, that prohibit state actors from assisting another state with arrests, extradition, investigations, surrenders, and enforcement of judgments against individuals who have been charged with receiving or providing abortions and other reproductive health care services.65
State Constitutions
Some states have gone further to create fundamental protections for abortion access through constitutional amendments. For example, California is considering amending its constitution in a November referendum66 to protect abortion and Kansas voters resoundingly rejected the repeal of its existing constitutional right to abortion with approximately 60% of Kansans in opposition.67
Conclusion
The only certainty emerging from the fallout of Dobbs is that the Supreme Court has plunged the United States into a period of great uncertainty. This article illuminates only a sliver of the unanswered questions being posed in a post-Dobbs America. It reveals that abortion law is in tremendous flux, with some states relying on the fall of Roe to enact drastic restrictions on the ability of individuals to access safe reproductive health care, and with other states on the opposite side of the spectrum taking actions to protect and enhance the right of individuals to access safe abortions and other threatened reproductive health care services. It will likely take some time before the dust in a post-Dobbs world begins to settle, but for now, the American body politic remains divided and unsettled.
---
Devon Minnick is an Associate with Epstein Becker & Green PC. Devon brings her analytical skills and solutions-oriented approach to help clients effectively navigate the regulatory thicket of managed care, behavioral health, Medicaid, Medicare, health privacy, and benefits issues. Devon also works regularly with a wide array of clients in the reproductive health care space, where she collaborates with her clients to execute creative, patient-focused programs in light of the Dobbs decision. Before joining Epstein Becker Green, Devon was a health policy research associate at The George Washington University Milken Institute School of Public Health, where she analyzed new legislation, regulations, and health policy in the Medicaid space.
Alaap Shah is a Member of Epstein Becker & Green PC. Tech-savvy and solutions oriented, Alaap deftly guides clients through complex and ever-evolving privacy, cybersecurity, medical device, artificial intelligence (AI), interoperability, digital health, telehealth, fraud and abuse, and other laws and regulations. He helps clients build trust among stakeholders so that clients can robustly collect, share, analyze, and protect data and information technology assets.
Bailey Wendzel is an Associate with Epstein Becker & Green PC. Bailey brings a client-focused approach and analytical mindset to assist clients across a diverse range of matters including behavioral health, fraud and abuse, health care regulatory compliance, telehealth, and government investigations and litigation matters. She assists a broad range of clients including health insurers, telehealth providers, health care startups, providers and provider groups, hospitals and health systems, life science companies, and more. Bailey also works with a broad range of clients in the reproductive health care space to help companies navigate complex state and federal regulatory environments in light of the Dobbs decision.
Ada Peters is a 2022 Summer Associate (not admitted to the practice of law) in Epstein Becker & Green PC's Washington, DC office. Ada uses her consulting background to help clients find business solutions to legal problems across a variety of different subject areas, including reproductive health care, Medicare and Medicaid reimbursement, and managed care. Ada is a student at Northeastern University School of Law, where she is concentrating in Health Law & Policy.
---