Reproductive Health Law Hub
Welcome to the Reproductive Health Law Hub: AHLA's main resource for all news related to reproductive health. Health law professionals are facing evolving legal issues as they advise their clients on this important topic. This Hub page provides updates on reproductive health news from various AHLA curated resources. It contains recent selected materials. AHLA members who have subscriber access to The Health Law Archive can search for older and more extensive materials here.
Upcoming Webinars
The Courts and Post-Dobbs Access to Reproductive Care: Implications of the Mifepristone and Medical Abortion Lawsuits
Date: 6/14/23
Time: 2:00-3:30 PM ET
Post-Dobbs, medication abortion has been a prime topic of litigation across the country. The Food and Drug Administration (FDA) has faced competing decisions involving mifepristone, a medication used in half the abortions in this country. In Texas, a group of physicians argue that the FDA should not have approved the drug in 2000 or loosened restrictions to allow mail-ordered distribution. In Washington, states claim that the FDA must lift the remaining restrictions on mifepristone. Other suits argue that state restrictions on distribution of mifepristone are preempted by the FDA's regulations. This litigation has significant implications for the pharmaceutical industry, medical practice, and abortion access across the country.
Issues Facing Hospitals and Practitioners in the Ever-Changing Landscape in the Face of Dobbs
Date: 7/11/23
Time: 2:00-3:30 PM ET
In this webinar, Jenny Ecklund, partner at Thompson Coburn, and Dr. Ghazaleh Moayedi, OBGYN, MPH will present on the legal issues facing hospitals and practitioners in the ever-changing landscape in the face of the Dobbs decision. Topics will include: "Life of the mother" exceptions; issues in telemedicine; issues in interstate travel and licensing; counseling patients; communities most impacted; the maternal health deserts worsening as a result of Dobbs; and "zombie laws" and their possible enforcement after Dobbs.
After Dobbs Podcast Series
Since the Supreme Court's June 2022 decision in Dobbs v. Jackson Women's Health Organization, the U.S. health care system continues to adapt to the legal, regulatory, and policy challenges of this new and complex environment. In this podcast series, Delphine O'Rourke, Partner, Goodwin Procter LLP, brings together thought leaders from across the health law field to discuss the key issues that health law professionals must understand when advising their clients about this evolving legal landscape. Listen Now
Links to Public Resources
State Abortion Law Info
AHLA and The Diversity Movement (TDM)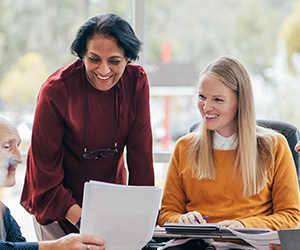 AHLA is pleased to announce a partnership with TDM that provides members and their organizations with access to the guidance and tools needed to do just that. Learn more about TDM's offerings, which include:
Free DEI educational resources
Digital learning courses
Microlearning content
Consulting services
And more!
Experience TDM's development programs for yourself! Learn more here