The FCA's Worthless Services Doctrine: A Possible COVID-19 Liability Mechanism
This Featured Article is contributed by AHLA's Health Care Liability and Litigation Practice Group.
Robert Yates

, Deputy Attorney General, Indiana Attorney General's Medicaid Fraud Control Unit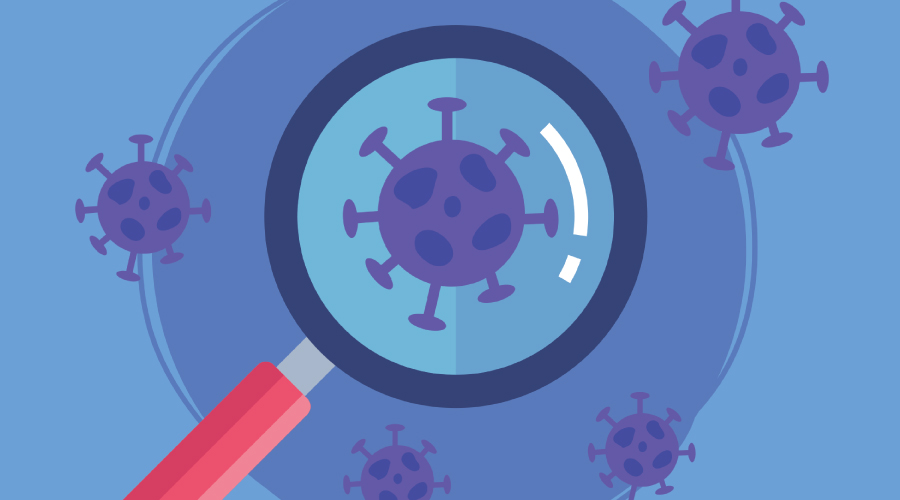 ---
Health care providers are typically exposed to liability and litigation on quality of care issues (i.e., allegations of substandard care and/or poor health outcomes) with administrative licensing enforcement or medical malpractice actions. However, a mixture of viral, public, and political forces could shift quality of care to front of mind in another area: False Claims Act (FCA) enforcement.
The COVID-19 pandemic has taken a toll on all of us, but probably none more so than America's seniors living in long-term care (LTC) facilities.[1] While the news media and the public demanded accountability, many states instituted liability shields that foreclose civil, and in some states even criminal, liability for injuries and deaths arising from negligent acts by health care providers, including LTC facilities, during the entirety of the pandemic.[2] But these state liability shields cannot prevent the federal government from acting. With an incoming Biden administration that commentators generally agree will increase enforcement measures, LTC facilities could still find themselves the target of largescale FCA investigations and incur liability under the worthless services doctrine.
This article begins with a brief primer on the FCA and identifies run of the mill health care fraud allegations. The article then outlines the case law and highlights recent settlements predicated on the worthless services doctrine. Finally, this article forecasts possibilities for COVID-19 related FCA enforcement actions based on the worthless services doctrine.
FCA Primer
Also known as Lincoln's law, the FCA was enacted in 1863 and "was originally aimed principally at stopping massive frauds perpetrated by large contractors during the Civil War."[3] The law was prompted by congressional hearings which "painted a sordid picture of how the United States had been billed for nonexistent or worthless goods, charged exorbitant prices for goods delivered, and generally robbed in purchasing the necessities of war."[4] Congress responded by enacting the FCA, which contained provisions for imposing civil and criminal liability for fraud perpetrated on the government and subjecting fraudsters to double damages, among other penalties.[5]
Although Congress has amended it numerous times, the FCA still imposes liability on those knowingly presenting false or fraudulent claims to the government for approval or payment.[6] Congress defined "knowing" and "knowingly" to mean that a person acts with actual knowledge of a claim's falsity, acts in deliberate ignorance of a claim's truth or falsity, or acts in reckless disregard of a claim's truth or falsity, and does not require proof of specific intent to defraud.[7] Today, an FCA conviction results in treble damages,[8] plus civil penalties between $11,665 to $23,330[9] per false claim submitted.[10] Most important to health care providers, a conviction can result in exclusion from all federal health care programs.[11]
Most important to the federal government are the monetary penalties. In 2020—a slow year in recent memory—the U.S. Department of Justice (DOJ) recovered more than $1.8 billion under the FCA from health care related matters alone, and was instrumental in recovering tens of millions more for state Medicaid programs.[12] Health care providers are usually ensnared in an FCA enforcement action with one or more of the following common theories of liability: claims for medically unnecessary services,[13] upcoding claims,[14] or claims tainted by violations of the Stark Law and/or the Anti-Kickback Statute.[15] FCA claims related to LTC quality of care during the COVID-19 pandemic do not fit neatly within any of these more common theories of liability.
Worthless Services Doctrine
The worthless services doctrine is premised on the idea that a defendant received reimbursement from the government for products or services that were worthless, meaning they lack any medical value.[16] A worthless services claim is similar to an allegation that a claim is factually false because it seeks reimbursement for a service not provided.[17], [18] The difference lies in whether any service was actually performed. "In a worthless services claim, the performance of the service is so deficient that for all practical purposes it is the equivalent of no performance at all."[19] A claim for health care services is factually false due to the provision of worthless services where a defendant seeks "federal reimbursement for a procedure with no medical value."[20]
"Medical value" in a worthless services claim can be measured by determining a defendant's compliance with federal statutes and regulations intended to ensure value in the services provided.[21] The federal government has gone to great lengths to ensure value in the services provided by LTC facilities that the government reimburses. For example, an LTC facility "must care for its residents in such a manner and in such an environment as will promote maintenance or enhancement of the quality of life of each resident," and is required to "provide the necessary care and services to attain or maintain the highest practicable physical, mental, and psychosocial well-being, consistent with the resident's comprehensive assessment and plan of care."[22] Thus, in theory, an LTC facility that fails to care for its residents in a way that promotes their quality of life is liable under the worthless services doctrine.[23]
However, the regulatory noncompliance must be extraordinary—so egregious that effectively no services were provided at all.[24] An LTC facility can provide effectively no services at all when it provides services that are grossly negligent with respect to a regulatory standard of care.[25] The case law presents a nearly insurmountable bar for the government to overcome.
In Absher, the Seventh Circuit reversed a jury's verdict that awarded around $9 million to the plaintiffs in a case alleging worthless services in the LTC context.[26] The Seventh Circuit held the LTC facility was entitled to judgement as a matter of law on the worthless services claim, reasoning that no reasonable jury could find the facility was providing worthless services where the facility was allowed to continue operating after inspections and one of the plaintiffs testified that a family member received good care.[27] The court came to this conclusion despite evidence at trial demonstrating the facility failed to prevent infections, control pests, manage pressure ulcers, provide correct medications, prevent accidents, and prevent staff abuse of residents.[28]
In Jackson, the Eastern District of Pennsylvania granted summary judgment to an LTC facility on allegations of providing worthless services.[29] The plaintiff claimed that care to four residents was so poor that it constituted worthless services, but the court found otherwise, stating that "no reasonable jury could conclude that the care to each of these residents was grossly negligent: D.F. was treated for scabies, W.M. was usually turned every two hours, C.D. was given emergency room treatment when she fell, and the patient with maggots in his wound had the maggots cleaned out. This constitutes at least slight care to the promotion of quality of life, which precludes a finding of gross negligence."[30]
Despite the challenging case law, the federal government has successfully enforced the FCA against LTC facilities under the worthless services doctrine. In 2019, the DOJ announced a settlement with LTC facility operator Vanguard Healthcare, LLC, and its related entities.[31] Vanguard agreed to pay more than $18 million to resolve claims that it billed Medicare and Tennessee Medicaid for grossly substandard nursing home services.[32] Notably, Vanguard's majority owner and CEO, and its former director of operations agreed to pay $250,000 as part of the settlement[33]—consistent with the DOJ's mandate to prosecute individuals responsible for corporate misconduct.[34]
In its complaint against Vanguard, the governments alleged that five Vanguard facilities:
failed to administer medications as prescribed;
failed to provide standard infection control, resulting in urinary tract infections and wound infections;
failed to provide wound care as ordered;
failed to take prophylactic measures to prevent pressure ulcers, such as repositioning and turning;
used unnecessary physical restraints on residents; and
failed to meet basic nutrition and hygiene requirements of residents.[35]
As part of the settlement, Vanguard also agreed to enter into a chain-wide, quality of care Corporate Integrity Agreement (CIA) with the Department of Human Services (HHS) Office of Inspector General.[36] The CIA requires Vanguard to retain a government-selected quality of care monitor, along with other heightened compliance obligations that are designed to ensure that Vanguard implements and maintains a system to address the quality of its residents' care.[37]
In addition to the Vanguard settlement, the federal government has also secured FCA recoveries based on the worthless services doctrine from LTC facilities in Texas,[38] Kentucky,[39] Mississippi,[40] and another, like Vanguard, in Tennessee.[41]
Possible COVID-19–Related FCA Enforcement
Likely the most cost-effective manner for the DOJ to identify investigation targets is to determine which LTC facilities sustained large-scale COVID-19 outbreaks by combing Centers for Medicare & Medicaid Services (CMS) or state COVID-19 nursing home data dashboards.[42] Once those facilities are identified, investigators can build a case by compiling evidence from state-level health department and CMS survey reports. As has been well reported, COVID-19 stems from a viral infection and it primarily attacks the lungs. Three logical issues for investigators to focus on then are infection control, respiratory care, and adequate staffing levels.
Infection Control
Infection control is the most obvious and the most entangling issue. Not only were precisely-drafted federal regulations in place long before the COVID-19 pandemic, but amended regulations mandating specific COVID-19 reporting and testing regimens were made effective in September 2020.[43]
Even before the pandemic, LTC facilities were required to maintain an infection prevention and control program designed to provide an environment to help prevent the development and transmission of communicable diseases and infections.[44] This program requires, at a minimum, several elements designed to prevent and control disease including:
a written system of surveillance designed to identify infections before they can spread;
written transmission-based precautions to be followed to prevent the spread of infections;
plan for when and how isolation should be used for a resident; written hand hygiene procedures to be followed by staff involved in direct resident contact; and
at least one designated and professionally trained infection preventionist.[45]
The COVID-19 pandemic brought on new infection control reporting and testing requirements for LTC facilities. LTC facilities now must submit—no less than weekly—an electronic report to the HHS Secretary that includes:
suspected and confirmed COVID-19 infections among residents and staff;
total deaths and COVID-19 deaths among residents and staff;
personal protective equipment and hand hygiene supplies in the facility;
ventilator capacity and supplies; and
staffing shortages.[46]
New regulations for COVID-19 testing directed facility to administer COVID-19 tests and document results for residents and staff, including contractors and volunteers, and to take actions to prevent transmission of anyone identified as symptomatic or who tests positive for COVID-19.[47]
The government will likely look for CMS and state health department survey reports dated either just before or just after a large outbreak and identify any infection control violations noted by the surveyors. The government's argument would be fairly straightforward: an LTC facility's failure to adhere to specific infection control regulations—especially during a viral pandemic particularly lethal among the elderly—rendered all services provided within the facility completely worthless; in fact, the LTC facility's inadequate care directly led to the deaths of one or more residents.
Respiratory Care
The rule here is much less precise, giving LTC facilities far more room to maneuver. An LTC facility is required to provide respiratory care to residents needing such care consistent with professional standards of practice, the comprehensive person-centered model, and the residents' goals and preferences.[48]
Again, the government would identify any violations in reports close in time to an outbreak. However, any allegations here would be much more targeted to particular residents who were affected by grossly substandard care such as ventilators being set far too high or low. The government would argue that an LTC facility's failure to ensure proper respiratory care directly resulted in the death of one or more residents. This allegation may only come alongside other allegations, as it is probably too weak to warrant enforcement action on its own.
Adequate Staffing Levels
This rule is also less precise than the infection control rule, but probably more in the government's favor here. LTC facilities are required to have sufficient nursing staff with appropriate competencies and skill sets to provide nursing and related services to assure resident safety and attain or maintain the highest practicable physical, mental, and psychosocial well-being of each resident.[49]
Here the government will aim to prove that an LTC facility, or chain of facilities, was systematically understaffed before the pandemic, which led to utter chaos within its walls when COVID-19 began spreading. This type of investigation would likely require more than a review of CMS survey reports, primarily interviews of residents, staff, administrators, and even executives.
These three issues are only the most obvious areas where the government might focus an investigation. A violation of any LTC regulation that can be tangentially related to COVID-19 can serve as the basis for a federal investigation—never underestimate the creativity of a prosecutor given the green light to pursue an entire industry.
Conclusion
Although LTC facilities were granted a great deal of protection from various state liability shields, they are not safeguarded from federal investigations. Obviously, the actions taken before and thus far during the COVID-19 pandemic cannot be undone. LTC facility owners and operators who experienced a COVID-19 outbreak, and their counsel, should begin preparing to respond to investigative inquiries and conducting their own internal investigations, including interviewing staff and administrators within facilities. They should also begin marshalling evidence of any valuable services provided during COVID-19 outbreaks within their facilities to defend against claims of worthless services. Most importantly, LTC facilities should, if they have not done so already, place an extreme emphasis on compliance with federal regulations—especially those for infection control, respiratory care, and adequate staffing levels.
About the Author
Robert Yates is a Deputy Attorney General with the Indiana Attorney General's Medicaid Fraud Control Unit, where he represents the State of Indiana in civil Medicaid fraud enforcement investigations, settlements, and litigation. Mr. Yates' views expressed below represent his own and do not necessarily represent those of the State of Indiana or any other governmental entity.
---
ARTICLE TAGS