COVID Relief Recap—One Year Later and Still Going Strong
AHLA thanks the leaders of the Tax and Finance Practice Group for contributing this feature article.
Corben A. Lee

, Krieg DeVault LLP

Robert A. Greising

, Krieg DeVault LLP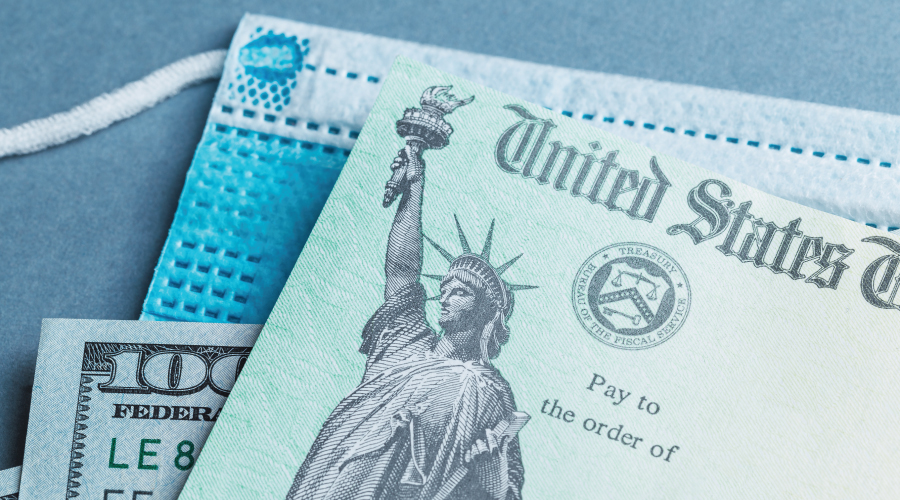 ---
To put it lightly, 2020 was a challenging year. Just in the past year, the U.S. government launched trillions of dollars' worth of COVID-19 related relief packages aimed at helping businesses of all kinds navigate the uncertainty of the COVID-19 pandemic. Since March 2020, those relief packages include the Coronavirus Preparedness and Response Supplemental Appropriations Act of 2020, the Families First Coronavirus Response Act (FFCRA), the Coronavirus Aid, Relief, and Economic Security Act (CARES Act), the Paycheck Protection Program and Health Care Enhancement Act (3.5 Act), the Consolidated Appropriations Act (CAA), and the $1.9 trillion American Rescue Plan Act of 2021 (ARP).
Each piece of legislation aimed to fix the urgent and necessary issues created by the pandemic, but the fast-paced nature of the legislation, at times, resulted in confusion as to what types of programs were available, who benefitted from those programs, how those programs worked, and how those programs intertwined with the complexities of the existing tax framework. This article provides a brief overview of some of the COVID-19 financial relief programs and offers clarity on certain tax-related issues stemming from those programs.
Paycheck Protection Program
Background Regarding the Paycheck Protection Program
The CARES Act established the Paycheck Protection Program (PPP), which allows qualifying small businesses to obtain loans administered and guaranteed by the Small Business Administration (SBA) under Section 7(a)(36) of the Small Business Act.1 The PPP is perhaps the most well-known and discussed economic assistance program for small businesses. The CARES Act originally allocated $349 billion in funding, which was exhausted within two weeks of the PPP funds becoming available. Following the commitment of the initial round of funding under the CARES Act, the 3.5 Act was signed into law on April 24, 2020, which allocated an additional $310 billion in funding. Subsequently, the CAA was signed into law on December 27, 2020, providing an additional $284 billion for a second round of PPP funds to be used for businesses in dire need, including more stringent requirements for small businesses to receive forgiveness.
Under Section 1106 of the CARES Act, a recipient of a PPP loan is eligible for forgiveness of up to the entire amount of the loan (including accrued interest) so long as the funds are used for permitted uses. The initial permitted uses included (1) payroll costs, (2) payments of interest on any mortgage existing before February 15, 2020, (3) rent (including rent expense under a personal property lease agreement) under leases in place before February 15, 2020, and (4) utilities (including electric, gas, transportation, telephone, and internet access) for which service began prior to February 15, 2020. The permitted uses have expanded since then through general guidance and the enactment of the CAA to allow PPP funds to be used for covered property damage costs, supplier costs, worker protection, and operations expenditures and still be eligible for forgiveness.
Payroll costs include salary, wages, commissions or similar up to $100,000 (prorated for the applicable covered period); cash tips or equivalent; payment for vacation, parental, family, medical or sick leave; group health care benefits; retirement benefits; and state and local taxes. For self-employed individuals, the maximum amount eligible for payroll costs for the eight-week covered period is $15,385, and for the 24-week covered period the maximum amount is $20,833.
In order to receive forgiveness for the entire PPP loan proceeds, the borrower must spend at least 60% of the PPP loan proceeds on payroll costs. If a borrower spends less than 60% of PPP loan proceeds on payroll costs, the amount eligible for forgiveness is proportionately reduced. For example, if the borrower has a PPP loan for $100,000, and during the covered period spent $45,000 on payroll costs and $55,000 on non-payroll costs, the amount of the PPP loan eligible for forgiveness will total $75,000, consisting of the $45,000 spent on payroll costs and $30,000 on non-payroll costs. The remainder of the loan proceeds will remain an obligation of the borrower to be paid in accordance with the note with the lender.
Taxability of Forgiven PPP Loans and Deductibility of Expenses Paid with PPP Proceeds
Any forgiveness of PPP loan proceeds, pursuant to the CARES Act, is excluded from gross income under Section 1106(i). Unfortunately, this section did not specifically address whether expenses used to achieve loan forgiveness would be deductible as well, leading to initial uncertainty about whether these expenses were deductible for tax purposes. After back and forth from Congress and the Internal Revenue Service (IRS), these expenses continue to be deductible.
The issue of expense deductibility has been contentious since the earliest days of the CARES Act. The IRS cited "fundamental tax policy principles" as its justification for disallowing federal tax deductions for expenses paid for with PPP loan proceeds (i.e., taxpayer funding). However, advocacy efforts from all corners—including numerous business and trade associations as well as many lawmakers—insisted that Congress never intended to deny the deductions. The IRS released the first guidance on deductibility of PPP expenses in April 2020. In that guidance, IRS Notice 2020-32, the IRS said expenses funded with forgiven PPP loans were not deductible so as to avoid a double tax benefit for loan recipients (that is, the avoidance of income from discharged debt plus the deductibility of the expenses giving rise to that debt). This guidance came out after millions of dollars in PPP loans had already been distributed. Nevertheless, in November 2020, the IRS released additional guidance instructing business owners who "reasonably believe" their PPP loans will be forgiven to not deduct these costs, reaffirming the position of the IRS from last April.
Without a clear legislative fix, and the IRS holding firm to their position, many small businesses with forgiven PPP loans or PPP loans with a reasonable expectation of forgiveness were facing likely increases in their taxable income. For many small businesses, the increase in tax obligations would create further economic uncertainty already exacerbated by restrictions put in place by local and state governments.
At the eleventh hour of 2020, Congress, in no uncertain terms, got the last word on the matter. The CAA provides that no deduction shall be denied or reduced, no tax attribute shall be reduced, and no basis increase shall be denied, by reason of the exclusion from gross income provided by the loan forgiveness provision of the CARES Act. This means that any amount forgiven will not be added to taxable gross income and affirms that expenses paid with PPP proceeds are deductible from gross income.
The IRS has subsequently announced a safe harbor for businesses that filed their tax returns prior to December 27, 2020, but did not take advantage of the deductibility of PPP expenses due to the previous IRS guidance. The safe harbor does not require a filing of an amended return and is available to filers by making an election and attaching a statement to its federal income tax return for 2021.
Provider Relief Fund Payments Taxation
Background
The Provider Relief Fund provisions of the CARES Act created a $100 billion fund to reimburse eligible health care providers for health care-related expenses or lost revenues attributable to the COVID-19 pandemic. An additional $75 billion was appropriated to the Provider Relief Fund under the 3.5 Act, $3 billion under the CAA, and $8.5 billion for providers located in rural areas through ARP. In early April 2020, the U.S. Department of Health and Human Services (HHS) began issuing Provider Relief Fund payments to selected health care providers, with many receiving unexpected payments in their bank accounts even as the HHS continued to issue guidance defining permissible uses of those payments. Under the Provider Relief Fund, providers who accepted payments and kept them for at least 90 days became subject to the Provider Relief Fund's terms and conditions. The Provider Relief Fund payments are only allowed to be used to reimburse health care-related expenditures or lost revenue attributable to the COVID-19 pandemic. The IRS and HHS went back and forth on the tax treatment of Provider Relief Fund payments and the reporting of lost revenue, which caused great confusion and uncertainty.
Tax Treatment of Provider Relief Fund Payments
Unfortunately, in enacting the CARES Act, Congress did not address the tax treatment of the Provider Relief Fund payments. Many providers and practitioners were hopeful that the IRS and HHS might determine that the Provider Relief Payments constituted qualified disaster relief payments, excludable from income under Section 139 of the Internal Revenue Code (Code). However, without much fanfare, both the IRS and HHS made clear this would not be the case. Both stated that "[a] payment to a business, even if the business is a sole proprietorship, does not qualify as a qualified disaster relief payment under section 139."2 Therefore, payments from the Provider Relief Fund are includible in gross income under Section 61 of the Code.
However, both the IRS and the HHS distinguished payments made to tax-exempt health care providers, as defined in Section 501(c) of the Code. Provider Relief Fund payments made to these tax-exempt providers are not subject to federal income tax unless the payments reimburse the provider for expenses or lost revenue attributable to an unrelated trade or business, as defined in Section 513 of the Code.
Reporting of Lost Revenue Attributable to the COVID-19 Pandemic
As of March 1, 2021, the most recent guidance from HHS regarding reporting of lost revenue came on January 15, 2021. This guidance supersedes the previous guidance issued by HHS on November 2, 2020. Pursuant to the new controlling guidance, the HHS will allow providers to calculate lost revenue using one of the three following methods: (a) the difference between 2019 and 2020 actual patient care revenue; (b) the difference between 2020 budgeted and 2020 actual patient care revenue, using a budget established and approved prior to March 27, 2020; or (c) any other reasonable method, which providers must describe and justify its use.
The new guidance gives providers more flexibility and reverses last year's HHS guidance on calculating lost revenues attributable to the COVID-19 pandemic.
FFCRA Tax Credits
The FFCRA requires eligible employers (which are businesses with 500 or fewer employees) to provide up to 80 hours of emergency paid sick leave and up to 12 weeks of Emergency Family and Medical Leave Expansion Act time off for eligible employees who are unable to come in or telework due to personal or family reasons related to the COVID-19 pandemic. Eligible employers who pay employees for this sick leave may claim refundable tax credits for the entirety or a portion of the cost of providing sick pay taken from April 1, 2020, through March 31, 2021. (Pursuant to the CAA, after December 31, 2020, employers are no longer required to provide paid sick leave.)
Eligible employers that provide the FFCRA-mandated sick leave payments to their employees are not subject to the employer portion of the Social Security tax on the sick leave pay. Further, the eligible employer is entitled to a payroll tax credit, up to the FFCRA-established per employee caps, equal to the sum of (1) the sick pay amounts, (2) the eligible employer's cost of providing health insurance for the eligible employee during the sick leave period, and (3) the employer portion of the Medicare tax on the sick leave pay.
Employee Retention Tax Credit
The Employee Retention Tax Credit (ERTC) was signed into law pursuant to the CARES Act and saw significant enhancements under the CAA. The ERTC is a refundable tax credit against employment taxes equal to, initially, 50% of the qualified wages an eligible employer pays to employees after March 12, 2020 and before July 1, 2021. Effective January 1, 2021, the credit amount was increased to 70% of qualified wages.
In 2020, employers were eligible for the credit so long as they had 100 or fewer employees and experienced a significant decline in gross revenues or the full or partial suspension of their business during any quarter due to government restrictions. Effective January 1, 2021, the employee threshold was raised to 500 employees to allow more businesses to be eligible for the credit.
Perhaps the most confusing part of the ERTC was how it interplayed with PPP loans. Originally, a company that received a PPP loan was not eligible for the ERTC. This prohibition extended to all companies that shared common ownership, meaning if one company received a PPP loan, any other company with 50% or more common ownership was also ineligible for the credit. Pursuant to the CAA though, a company that receives a PPP loan is no longer prohibited from claiming the ERTC, subject to the caveat that an ERTC may not be claimed for wages paid with the proceeds of a PPP loan that has been forgiven. This use of the ERTC is retroactive to March 12, 2020, and as a result, any company that received a PPP loan in 2020 that is otherwise eligible to claim the ERTC may file amended employment tax returns to claim the credit. In addition, any affiliated entities that did not claim the credit due to common ownership may file amended tax returns to claim the credit.
Other Updates
Deferment of Payroll Taxes
Under Section 2302(a)(1) and (2) of the CARES Act, employers and self-employed individuals may defer making deposits of the 6.2% "employer share" Social Security tax on wages and self-employment income otherwise due through the end of 2020. The payroll tax deferral period began on March 27, 2020 and ended on December 31, 2020. Employers or self-employed individuals who decided to defer these payroll taxes must pay the deferment amount over the following two years, with half of the amount due by December 31, 2021 and the other half by December 31, 2022. Unfortunately, if you did not defer the taxes in 2020, you are unable to use this provision in 2021.
Business Meals
The deductibility of business meals and entertainment has seen many changes over the last 30-plus years. While taxpayers used to routinely write off these entertainment expenses as costs of doing business, Congress slowly scaled back these deductions over the years. The Tax Reform Act of 1986 and The Omnibus Budget Reconciliation Act of 1993 restricted the allowable percentages for meals and entertainment to 80% and then 50%, respectively. So, prior to 2017, taxpayers could deduct 50% of meal expenses and 50% of entertainment expenses that met the "directly related" or "business discussion" exceptions under the Code. Effective January 1, 2018, the 2017 Tax Cuts and Jobs Act (TCJA) eliminated the deduction for any expenses related to activities generally considered entertainment, amusement, or recreation (such as, greens fees or tickets to sporting events), reduced the deduction for meals provided for the convenience of the employer to 50%, and largely kept the 50% deduction for other business meals. However, billed as an effort to revive the country's restaurant industry, battered by the COVID-19 pandemic, the CAA expanded the Code to allow for a 100% deduction for food and beverages provided by a restaurant that are paid or incurred in calendar years 2021 and 2022. The return to full deductibility for business meals was advocated by former President Trump as early as April 2020 but its inclusion in the CAA was controversial.
While 2020 brought tax and legal professionals a bevy of new legislation and government programs to master and keep us on our toes, it is almost a certainty that 2021 will bring its own challenges due to the ongoing nature of the COVID-19 pandemic. As such, it is important to keep in touch with tax and legal professionals, and more importantly to give them some understanding when they may not have an absolute answer (which as you have read, Congress or government agencies might not either).
---
Robert A. Greising is a Partner at Krieg DeVault LLP in the Business, Securities and Acquisition Practice Group and can be reached at (317) 238-6215 or [email protected].
Corben A. Lee is an Associate at Krieg DeVault LLP in the Business, Securities and Acquisition Practice Group and can be reached at (317) 238-6267 or [email protected].
Disclaimer. The contents of this article should not be construed as legal advice or a legal opinion on any specific facts or circumstances. The contents are intended for general informational purposes only, and you are urged to consult with counsel concerning your situation and specific legal questions you may have.
AHLA thanks the leaders of the Tax and Finance Practice Group for contributing this feature article: Justin Cook, Bricker & Eckler LLP (Chair); Kendall Schnurpel (Vice Chair—Educational Programming); Brian Teaff, Bracewell LLP (Vice Chair—Educational Programming); Vallerie Propper, University Hospitals (Vice Chair—Member Engagement); Andrew Kloeckner, Baird Holm LLP (Vice Chair—Publishing); and Colin McDermott, VMG Health (Vice Chair—Publishing).
---
1 15 U.S.C. § 636(a)(36).
ARTICLE TAGS