That Was Then and This Is Now—How the COVID-19 Crisis Changed Telehealth Services: Are the Changes Here to Stay?
Kim Harvey Looney

, K & L Gates LLP

Molly August Huffman

, Waller Lansden Dortch & Davis LLP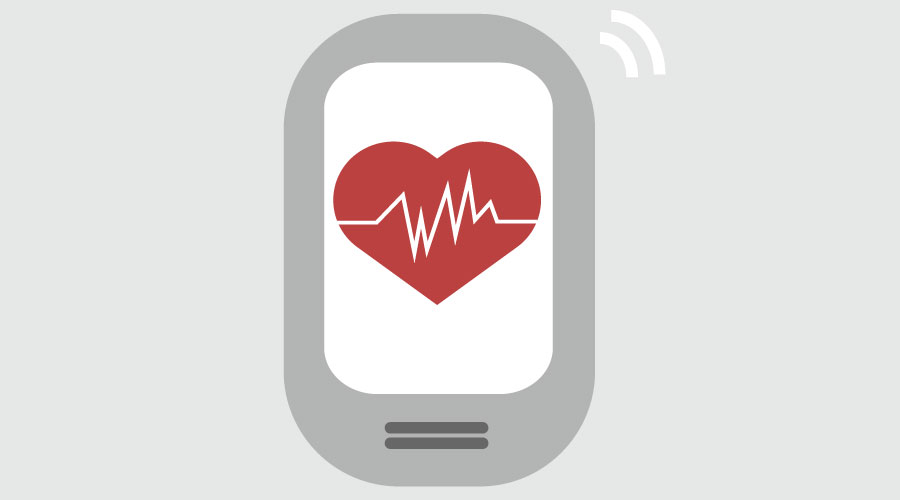 ---
Historically, telehealth services were limited both in reimbursement and location. Most encounters took place for purposes of rural health treatment and in underserved areas as a way to get specialized treatment to patients in geographic locations where they would not otherwise have treatment options. The use of telehealth services has increased in recent years. One study found that from 2017 to 2019, the number of health systems offering telehealth rose from 39% to 64%.1 In April 2019, a year before the COVID-19 pandemic, the Centers for Medicare & Medicaid Services (CMS) finalized rules to increase telehealth benefits for Medicare Advantage enrollees, which incentivized health systems with high numbers of private Medicare plan recipients to invest in telehealth services.
According to an Oliver Wyman Health Innovation Center official, although more than 70% of insured people have access to telemedicine through their health plans, fewer than 10% of consumers had ever used it before the pandemic.2 With the COVID-19 pandemic, those growing numbers of telemedicine encounters and related efforts skyrocketed at an unprecedented rate. Before COVID-19, the telemedicine industry was projected to grow from a $38.3 billion industry to $130.5 billion in 2025. COVID-19 has changed the way patients and providers view access to medical care and no one knows what this will mean for these projections.3
A JD Power survey on telehealth services conducted pre-COVID in 2019, identified several key findings:4
Consumer satisfaction with telehealth services is high: On a 1,000-point scale, the overall customer satisfaction for telehealth services is 851, and 46% of telehealth users ranked it 900. Compared to all surveys conducted by JD Power in the health care, insurance, and financial services industry, the customer satisfaction scores for telehealth services are among the highest.
The key to increasing adoption of telehealth services is positive word of mouth: For the telehealth consumers who used the service, nearly two-thirds (65%) of them received a positive recommendation from a friend, family, or colleague (22%); health plan (21%); primary care doctor (20%); employer (18%); or hospital, or another provider (15%).
Providers struggle with awareness and adoption: According to consumers who had not used telehealth, telehealth is not available to them (29%); or they did not know if it was offered by their health provider or health system (37%). In rural areas, self-reported availability was the lowest at 25%.
Most consumers using the technology find that telehealth was beneficial to them: The percentage of telehealth users who reported they were able to completely resolve their medical concerns during their telehealth visit was 84%, and the percentage who reported no issues or problems during their service was 73%. Almost half of the users (49%) said there were no barriers that made use of telehealth difficult and 87% described the enrollment process as somewhat/very easy.
Timing is everything: Telehealth consumers reported that their experience took an average of 44 minutes: enrollment process (17 minutes), wait time for a physician or nurse practitioner (9 minutes), and actual consultation (18 minutes). Telehealth users are currently relatively dissatisfied with the amount of time the process takes, but the quality and convenience of care compensate for the dissatisfaction.

5
The figure above from the Advisory Board shows how the market forces have been driving telemedicine adoption.6
COVID-19 and the Impact on Telehealth
Lower reimbursement rates and risks of data privacy violations discouraged many physicians from conducting virtual visits using telehealth technology. Before COVID-19, there were particular areas and qualifications for telehealth. However, during the pandemic, several changes have been made to further facilitate the use of telehealth services. For example, the coronavirus pandemic prompted the government to ease restrictions, and it is likely that some of those restrictions could become permanent changes based upon their initial success.
The Centers for Disease Control and Prevention (CDC) identifies both benefits and potential uses as well as limitations on the use of telehealth:7
Benefits and Potential Uses of Telehealth:
Provide screening for patients who may have symptoms of COVID-19 and appropriate referrals as necessary.
Access primary care and specialists, including mental and behavioral health, for chronic health conditions, and Medicaid management.
Allow patients to participate in physical therapy, occupational therapy, and other modalities through telehealth as an alternative to in-patient care.
Residents in long term care facilities can receive non-emergent care.
Follow up with patients after hospitalization.
Potential Limitations of Telehealth:
Concerns about privacy for patients if there is a need to address sensitive topics.
Regulatory issues may vary by state, including interstate licensure challenges.
Situations where in-person visits are more appropriate due to urgency, underlying health conditions, or inability to perform an adequate physical exam. Cultural acceptance of conducting visits through telehealth in-lieu of in-person visits by patients and providers.
Another limitation on telehealth relates to privacy concerns because some providers may have shortcut technology procurement in ways that may be risky from a data privacy perspective.8 There is also concern that when a physician is unable to physically examine a patient, something may be missed that could have been ascertained in person. Physicians need to carefully consider liability risks and malpractice coverage when performing telehealth services.
CMS Telehealth Reimbursement Changes in Response to the COVID-19 Pandemic
Per CMS, telehealth visits jumped from about 10,000 per week to 300,000 per week in late March.9 Visits more than likely have continued to increase.
On March 17, 2020, CMS issued a provider fact sheet specific to telemedicine services under the agency's 1135 waiver authority. In general, the effective date of the changes is March 6, 2020, and extends for the duration of the COVID-19 Public Health Emergency. A summary of the fundamental changes is included below:10
Medicare will pay for telehealth services furnished to Medicare patients in broader circumstances.
Telehealth visits are considered the same as in-person visits and reimbursement is the same for both.
Medicare will pay for professional services furnished to beneficiaries in all areas of the country in all settings—no longer limited to rural settings.
Medicare will pay for telehealth services furnished to beneficiaries in any health care facility and in their home (previously the services had to be furnished in a physician's office, skilled nursing facility, or hospital for Medicare to reimburse the visit).
The Department of Health and Human Services (HHS) Office of Inspector General is providing flexibility to reduce or waive cost-sharing for telehealth visits for health care providers for federal health care programs (previously Medicare coinsurance and deductible would generally apply).
HHS will not conduct audits to ensure a prior relationship existed for claims submitted to the extent the 1135 waiver requires such a relationship.
On March 30, 2020, CMS issued multiple changes11 to further encourage telehealth visits, including expanding Medicare reimbursement to 85 additional telehealth services. All health care professionals are eligible to bill Medicare for professional services via telehealth, whereas before, only a particular sector could do so. CMS still requires that the telehealth medium contain both audio and visual capabilities for most specialties, so a cell phone conversation alone would not suffice. There are a few exceptions, such as for behavioral health, patient education services, and some evaluation and management services that do not require video capabilities and may be reimbursed with an audio connection only. It remains to be seen what CMS, the administration, and others will do regarding these changes post-pandemic.
Other Federal Responses Concerning Telehealth
Additionally, the Coronavirus Aid, Relief, and Economic Security Act (CARES Act) appropriated $200 million to the Federal Communications Commission (FCC) to establish the COVID-19 Telehealth Program to help health care providers offer connected care services to patients in their homes or mobile locations in response to the COVID-19 pandemic. On April 2, 2020, the FCC adopted a Report and Order establishing the COVID-19 Telehealth Program,12 and the FCC started accepting applications for funding on April 13, 2020. On May 28, 2020, the FCC's Wireline Competition Bureau approved an additional 53 funding applications for the COVID-19 Telehealth Program to benefit 185 health care providers in rural and urban areas. The $18.22 million in funding will help provide telehealth services during the coronavirus pandemic. The federal government also relaxed Health Insurance Portability and Accountability Act (HIPAA) and other stringent regulatory guardrails such that physicians are now, because of COVID-19, allowed to provide telemedicine consults over Skype, FaceTime, and other non-HIPAA compliant media to further the possibility of delivering telehealth services during the pandemic.
Recently, the Agency for Healthcare Research and Quality (AHRQ) issued a new Opioid Pain Management Guide that also recommends telehealth care for those suffering from opioid addiction.13 AHRQ concluded that advantages of telehealth visits include gaining insights into the patient's home setting, making patients more comfortable by being able to receive care outside of a medical environment, and allowing patients to avoid having to travel to see their physician.
State Laws Incentivizing Telehealth Service
Many states also have passed their own laws incentivizing telehealth services. For example, federal and state initiatives have suspended licensure requirements for out of state telehealth providers. Other state orders have expanded or otherwise relaxed requirements for telehealth with the intent of keeping people at home while still receiving care. Several states have requested flexibility so that providers and patients are incentivized to increase use of telehealth through Medicaid. For example,14
Illinois, Louisiana, North Carolina, and Washington requested that CMS allow providers to use non-HIPAA compliant telehealth modes from platforms like FaceTime, WhatsApp, and Skype to facilitate telehealth visits.
California asked for providers to be allowed to care for people in their own homes by using telehealth and virtual/telephonic communications for covered state plan benefits, a waiver of face-to-face encounters for Federal Qualified Health Centers and Rural Health Clinics, and reimbursement of virtual communication and e-consults for certain providers.
Maryland asked that Medicaid and managed care enrollees be allowed to use telephones to receive telehealth care if they did not have an appropriate device.
South Dakota asked that Medicaid be allowed to pay for the same telehealth services that Medicare has the authority to pay for, including services furnished to patients in their homes.

15
Adoption, Implementation, and Utilization of Telehealth Solutions
The Coker Group conducted a telehealth survey in late April 2020 evaluating how health care organizations are adopting, implementing, and utilizing telehealth solutions. Clinical and business management personnel from hospitals, health systems, and medical practices were the survey participants. A summary of the results reveals the following observations:16
Observation #1:

Telehealth is here to stay

.
The impact of COVID-19 served as the tipping point for the adoption of telehealth (greater than 66.6%).
Telehealth will be essential to the delivery of health care moving forward (94%).
Observation #2:

COVID-19 created an urgent need for telehealth

.
Telehealth services were formed around using tools such as Zoom, Skype, FaceTime, and others (approximately 60%).
Observation #3:

Telehealth technology needs to be integrated

.
Telehealth should be integrated with existing technology platforms (nearly 70%).
Compliance is the greatest challenge right now when it comes to telehealth (less than 9%).
Telehealth was either "poorly integrated," "somewhat integrated," or "currently stand alone but plan to integrate with existing technology platforms" (70%).
Observation #4:

Telehealth presents an increase in cybersecurity concerns.
Cybersecurity concerns related to telehealth services have not been appropriately addressed (47%).
Observation #5:

Organizations have not incorporated telehealth into their compliance programs

.
Telehealth not included in a compliance program for organizations (21%).
Cybersecurity concerns with telehealth for organizations (30%).
Organizations have privacy concerns related to telehealth (30%).

17
In short, the survey found that telehealth needs a long-term strategy and implementation/optimization plan; it cannot be used as a short-term resource in reaction to market pressure.18
Telehealth from the Investor Side
Investors are very interested in telehealth because of the rise in its adoption. Between 2011 and 2019, U.S.-based digital health startups raising more than $2 million have grown more than tenfold, according to Rock Health, a digital health investment firm.19 S&P Global Market Intelligence reports that AT&T and Verizon Communications, two major telecommunications companies, are partnering with hospitals and health care providers to develop and test 5G use for the health care industry.20
In the first quarter of 2020, the venture capital funding for telemedicine companies was $788 million, more than triple the $220 million raised in the first quarter of 2019.21 Investment in digital health care companies in the first quarter of 2020 from global venture capital funding, including private equity and corporate venture capital funding, was $3.6 billion in 142 deals compared to $1.7 billion in 142 deals in the fourth quarter of 2019.22 According to the CEO of Mercom Capital Group, there is no evidence to support that this increase in digital health funding was affected by the coronavirus.23
However, other sources seem to disagree. Funding for digital health and health innovation from global venture capital funding was $9.1 billion in the first half of 2020, compared to $7.7 billion during the same period in 2019.24 The types of companies that received funding appear to be both, directly and indirectly, related to the pandemic. For example, Conversa Health closed a deal in June for $12 million.25 Conversa helps health systems monitor and manage patients across a variety of specialties, including oncology, acute discharge, and wellness. This has included patients who need to be monitored while quarantined at home during the pandemic. While there was a lull in venture capital funding in March and April, there was an increase in May and June.26 Although funding normally slows in the summer vacation months, experts do not expect that trend to continue this year. COVID-19 is exposing consumers and providers to new ways of delivering care and operating in health care.27
Telehealth Outlook
The Association of American Medical Colleges estimates that by 2033, there will be a shortage of between 54,100 and 139,000 physicians.28 The United States has a shortage of physicians due to an aging workforce; while at the same time, the population is aging, which requires the deliver of more health care services. The population under the age of 18 is expected to grow by 3.9% while the population aged 65 and older is expected to grow 45.1% between 2018 to 2033.29 In the next decade, an estimated 40% of active physicians will be 65 or older and 40% of this workforce will retire.30 Telemedicine can help alleviate the physician shortage through increased access to preventive care, which may lessen emergency room visits, and through additional remote patient monitoring, which may help reduce hospital admissions, re-admissions, and emergency room visits.
Telehealth also can be particularly beneficial for older age groups in which chronic disease is more common. According to the CDC, 60% of all adults have a chronic disease and 40% have two or more. With telehealth, doctors can monitor and manage a patient's chronic condition remotely, which can reduce the need for in-person consultations. A study conducted by researchers at Boston-based Massachusetts General Hospital (MGH) found in-person and virtual visits equally effective.31 Providing medical services via telehealth can result in significant cost savings because of the operational efficiency and the potential for better patient outcomes. The net cost savings to the patient and payer per each telemedicine visit ranged from $19 to $121, according to a survey of 650 patients using the Jeff Connect telemedicine platform at Philadelphia-based Jefferson Health.32
The telemedicine industry is expected to continue to grow and evolve as both physicians and patients increasingly adopt the technology. Challenges remain, however, that will need to be resolved before the use of telemedicine becomes the norm, even though COVID-19 has accelerated its use. A virtual visit cannot always replace an in-person visit to the provider. A breathing test cannot be done virtually, a COVID-19 test cannot be administered virtually, any lab work or other similar physical examination simply cannot be done through a screen. Furthermore, even for the services that can be done virtually, individuals in lower-income brackets, rural settings, or areas with unreliable internet coverage may not have access to the visual and audio components of technology required for telemedicine visits; and Medicare will not reimburse physicians when certain requirements are not met.33 As 5G network capabilities increase globally, the ability to receive telehealth services (locally and from providers that are perhaps quite distant from the patient) may also increase if the reimbursement stays intact. Rural areas seeking access to internet-connected health care services would benefit from a 5G network due to the network's use of radio equipment placed on existing structures, such as buildings.34 Further, a 5G network would cut down on latency, which is the reaction time between when a user requests an action and when the network responds. With a 5G network, the reaction time could be cut down to milliseconds, creating near real-time telemedicine visits even in the most remote locations.35
At present and going forward, health care entities providing telehealth services should carefully evaluate the changes they have put in place to ensure compliance with applicable laws. Providers also should regularly update, change, and review related policies, procedures, and compliance plans internally as a result of these telehealth changes.
Doctors will face potential fraud risks billing Medicare and Medicaid for telehealth visits if and when the current relaxed telehealth rules revert to stricter pre-pandemic standards. There will undoubtedly be enforcement of the appropriate use of telehealth services as the crisis changes or abates to ensure that telehealth platforms are not abused. The Department of Justice has made pandemic-related fraud a priority.36 For example, on March 30, 2020, a Georgia man was arrested for his role in a conspiracy to defraud both federally funded and private payers. The individual allegedly offered kickbacks in exchange for the performance of medically unnecessary tests for COVID-19 and for genetic cancer screenings. His alleged conduct seems especially egregious because he made a statement that he viewed the pandemic as a money-making opportunity.37 Allegations in a more recent fraud case involved telemedicine. According to a press release dated July 9, 2020, a Georgia woman who operated a telemedicine network through two companies was part of one of the largest fraud operations ever prosecuted by the Southern District of Georgia. She admitted that she participated in a health care and telemedicine fraud scheme.38
Telehealth Is Here to Stay
Many believe telehealth services are here to stay, at least until a vaccine for COVID-19 is developed, and most likely even after. It is hoped that many of the temporary measures the government and private payers adopted in response to the pandemic to facilitate telemedicine, including reimbursement parity, will become permanent features of health care. Already an example of a lasting change, BlueCross Blue Shield of Tennessee decided in May 2020 to permanently reimburse member-to-provider and provider-to-provider telemedicine consultations for in-network providers.39 Also, CMS recently proposed that nurses and aides who provide home health care can continue to be paid under Medicare for offering telehealth services after the public health emergency for COVID-19 ends.40
According to The Advisory Board, "the widespread consensus is that telehealth is here to stay—and is a must-do to remain competitive."41 Reportedly, some physician executives are considering requiring all physicians to spend a percentage of their time providing telehealth or virtual care to patients.42 The government also has acknowledged that the move toward the wider use of telehealth will likely be permanent.
As evidence of this momentum, on August 3, 2020, President Donald Trump signed an Executive Order to improve access to health care in rural areas by extending emergency authority on telehealth services and making some of the temporary measures introduced during the coronavirus pandemic permanent.43 Under the order, HHS Secretary Alex Azar is tasked with proposing a regulation that would extend expanded coverage of telehealth services for Medicare patients beyond the public health emergency. CMS also recently proposed a list of telehealth services that it plans to add to the Medicare physician fee schedule in the coming year, including home visits for the evaluation and management of a patient, group psychotherapy, and neurobehavioral status exams.44 To allow patients to transition back to in-person care after the pandemic ends, CMS also is proposing to temporarily expand some telehealth services for the year in which the pandemic ends, including emergency department visits and nursing facility discharge visits. CMS would eliminate, however, a number of other temporary codes under the Medicare physician fee schedule proposed rule. Restrictions such as requiring an established patient-physician relationship for remote patient monitoring services covered under Medicare are expected to be reinstated after the pandemic. Allowing for audio-only telehealth visits will likely not continue after the public health emergency ends.
The Executive Order references a recent HHS report that found the demand for telehealth visits continued even after in-person primary care visits resumed in May,45 suggesting the use of telehealth services is likely to be a permanent feature in the health care delivery system going forward. The Executive Order also requires HHS, the Secretary of Agriculture, and the Federal Communications Commission to develop a plan to improve the physical and communications infrastructure available to rural providers and patients.
As CMS Administrator Seema Verma recently stated, "I think the genie's out of the bottle . . . it's fair to say that the advent of telehealth has been just completely accelerated, that it's taken this crisis to push us to a new frontier, but there's absolutely no going back."46
Endnotes
Teladoc Health, Inc. & Becker's Healthcare, Bringing Virtual Care to the Non-Acute Space 2 (2020).
Elliott T. Dube, Telehealth, Under Trial During Pandemic, Expands in Health Plans, Bloomberg L. (June 17, 2020), https://news.bloomberglaw.com/health-law-and-business/telehealth-under-trial-during-pandemic-expands-in-health-plans.
Jeff Lagasse, Telemedicine Is Poised to Grow As Its Popularity Increases Among Physicians and Patients,
Healthcare Finance (July 16, 2019), https://www.healthcarefinancenews.com/news/telemedicine-poised-grow-its-popularity-increases-among-physicians-and-patients.
Telehealth: Best Consumer Healthcare Experience You've Never Tried, Says J.D. Power Study, J.D. Power (Oct. 28, 2019), https://www.jdpower.com/business/press-releases/2019-us-telehealth-satisfaction-study
Id.
Reprinted with permission. © 2020 Advisory Board. All rights reserved.
Ctrs. for Disease Control and Prevention, Using Telehealth to Expand Access to Essential Health Services During the COVID-19 Pandemic (June 10, 2020), https://www.cdc.gov/coronavirus/2019-ncov/hcp/telehealth.html.
Geoffrey Lottenberg, COVID-19 Telehealth Boom Demands Better Privacy Practices, LAW 360 (July 2, 2020).
The Doctor Will Zoom You Now, Wall St. J., Apr. 27, 2020, https://www.wsj.com/articles/the-doctor-will-zoom-you-now-11587935588.
Ctrs. for Medicare & Medicaid Servs., Medicare Telemedicine Health Care Provider Fact Sheet, (Mar. 17, 2020), https://www.cms.gov/newsroom/fact-sheets/medicare-telemedicine-health-care-provider-fact-sheet.
Ctrs. for Medicare & Medicaid Servs., Trump Administration Makes Sweeping Regulatory Changes to Help U.S. Healthcare System Address COVID-19 Patient Surge (Mar. 30, 2020), https://www.cms.gov/newsroom/press-releases/trump-administration-makes-sweeping-regulatory-changes-help-us-healthcare-system-address-covid-19.
Promoting Telehealth for Low-Income Consumers; COVID-19 Telehealth Program, 35 FCC Rep. 3366 (4) (Apr 2, 2020).
Agency for Healthcare Research and Quality, COVID-19 & Chronic Pain Management (May 19, 2020), https://depts.washington.edu/fammed/improvingopioidcare/wp-content/uploads/sites/12/2020/04/COVID-19-and-Chronic-Pain-Management_2020-04-22-1.pdf.
Alliance for Connected Care, State Telehealth and Licensure Expansion COVID-19 Dashboard (Apr. 22, 2020), http://connectwithcare.org/state-telehealth-and-licensure-expansion-covid-19-chart/.
Id.
Mark Reiboldt, 2020 Telehealth Survey—Summary of Results, Coker Group (May 14, 2020), https://cokergroup.com/2020-telehealth-survey-summary-of-results-/. DeAnn Tucker, 2020 Telehealth Survey—Summary of Results, Part 2, Coker Group (June 6, 2020), https://cokergroup.com/2020-telehealth-survey-summary-of-results-part-2/.
Id.
Id.
Nina Chiu et al., 2020 Midyear Digital Health Market Update: Unprecedented Funding In An Unprecedented Time, Rock Health (2020), https://rockhealth.com/reports/2020-midyear-digital-health-market-update-unprecedented-funding-in-an-unprecedented-time/.
Ricky Zipp and Casey Egan, Telehealth adoption surges as providers look to fix 'access crisis', S&P Global Market Intelligence (Mar. 2, 2020), https://www.spglobal.com/marketintelligence/en/news-insights/latest-news-headlines/telehealth-adoption-surges-as-providers-look-to-fix-access-crisis-55893103.
Heather Landi, Telemedicine Companies See Funding Boom of $788M in Q1, Fierce Healthcare (Apr. 14, 2020), https://www.fiercehealthcare.com/tech/telemedicine-companies-saw-a-funding-boom-q1-2020.
Id.
Id.
Tara Bannow, Pandemic Spurs Floor of Venture Capital Funding to Healthcare Startups, Modern Healthcare (July 1, 2020), https://www.modernhealthcare.com/finance/pandemic-spurs-flood-venture-capital-funding-healthcare-startups.
Id.
Id.
Id.
IHS Markit Ltd, The Complexities of Physician Supply and Demand: Projections from 2018 to 2033, Ass'n of Am. Med. Colleges (June 2020), https://www.aamc.org/news-insights/press-releases/new-aamc-report-confirms-growing-physician-shortage.
Id.
Id.
Virtual Visits May Improve Patient Convenience Without Sacrificing Quality of Care, Communication, Mass. Gen. Hosp. (Jan. 14, 2019), https://www.massgeneral.org/news/press-release/virtual-video-visits-may-improve-patient-convenience-without-sacrificing-quality-of-care-communication.
Christopher Cheney, Cost Savings for Telemedicine Estimated at $19 to $120 Per Patient Visit, HealthLeaders (May 7, 2019), https://www.healthleadersmedia.com/clinical-care/cost-savings-telemedicine-estimated-19-120-patient-visit.
Medicare Telemedicine Health Care Provider Fact Sheet, supra note 10 (requiring the provider to use an interactive audio and video telecommunications system that permits real-time communication between the distant site and the patient at home).
Jessica Cohen, Why 5G Matters for Healthcare, Modern Healthcare (May 11, 2019), https://www.modernhealthcare.com/technology/why-5g-matters-healthcare.
Id.
Elliot T. Dube, Doctors Cashing Telehealth Checks Run Fraud Risk After Pandemic, Bloomberg Law (July 7, 2020), https://news.bloomberglaw.com/health-law-and-business/doctors-cashing-telehealth-checks-run-fraud-risk-after-pandemic.
U.S. Dep't of Justice, Press Release, Georgia Man Arrested for Orchestrating Scheme to Defraud Health Care Benefit Programs Related to COVID-19 and Genetic Cancer Treatment (Mar. 30, 2020), https://www.justice.gov/usao-nj/pr/georgia-man-arrested-orchestrating-scheme-defraud-health-care-benefit-programs-related.
U.S. Dep't of Justice, Press Release, Telemedicine Company Owner Pleads Guilty to Telemedicine Fraud Conspiracy (July 9, 2020), https://www.justice.gov/usao-sdga/pr/telemedicine-company-owner-pleads-guilty-telemedicine-fraud-conspiracy.
BlueCross BlueShield of Tennessee, BlueCross Making In-Network Telehealth Services Permanent (May 14, 2020), https://bcbstnews.com/pressreleases/bluecross-making-in-network-telehealth-services-permanent/.
85 Fed. Reg. 39408 (June 30, 2020). See also Fawn Johnson, Home Health Agencies Can Continue Telemedicine Beyond Pandemic, Bloomberg Law (June 25, 2020), https://news.bloomberglaw.com/health-law-and-business/home-health-agencies-can-continue-telemedicine-beyond-pandemic.
Virginia Hite and Prianca Pai, How to Ramp Up Virtual Care (Without Alienating Your Physicians), Advisory Board (June 1, 2020), https://www.advisory.com/research/physician-executive-council/prescription-for-change/2020/06/virtual-care-models-physicians. See also Joe Harpaz, 5 Reasons Why Telehealth Is Here To Stay (COVID-19 and Beyond), Forbes (May 4, 2020), https://www.forbes.com/sites/joeharpaz/2020/05/04/5-reasons-why-telehealth-here-to-stay-covid19/#6886c93153fb.
Id.
Exec. Order on Improving Rural Health Care and Telehealth Access (Aug. 3, 2020), https://www.whitehouse.gov/presidential-actions/executive-order-improving-rural-health-telehealth-access/.
Ctrs. for Medicare & Medicaid Servs., Fact Sheet, Trump Administration Proposes to Expand Telehealth Benefits Permanently for Medicare Beneficiaries Beyond the COVID-19 Public Health Emergency and Advances Access to Care in Rural Areas (Aug. 3, 2020), https://www.cms.gov/newsroom/press-releases/trump-administration-proposes-expand-telehealth-benefits-permanently-medicare-beneficiaries-beyond.
U.S. Dep't of Health and Human Servs., Offi ce of the Assistant Secretary for Planning and Evaluation, Issue Brief, Medicare Beneficiary Use of Telehealth Visits: Early Data from the Start of the COVID-19 Pandemic (July 28, 2020), https://aspe.hhs.gov/system/files/pdf/263866/HP_IssueBrief_MedicareTelehealth_final7.29.20.pdf.
The Doctor Will Zoom You Now, supra note 9.
---
Kim Looney is a Partner with Waller Lansden Dortch & Davis, LLC where her legal practice focuses on health care regulatory compliance matters for hospitals, health systems, outpatient facilities, post-acute care providers, and others. She has extensive experience with physician self-referral and anti-kickback regulations and other fraud and abuse statutes. Additionally, Kim assists clients with operational issues such as licensing, Medicare certification and reimbursement, certificate of need applications and contracting issues. Kim is recognized for her health law experience by Chambers USA, Best Lawyers and Super Lawyers.
Molly Huffman is a Partner with Waller Lansden Dortch & Davis, LLC where she is a trusted advisor to hospitals, health systems, behavioral services providers and other health care clients. Molly provides advice regarding hospital safety, security, EMTALA, HIPAA, the National Practitioner Data Bank, electronic health records, risk management, and other regulatory compliance matters. She also advises health care organizations on medical staff issues and she has assisted many of the nation's largest
health care systems in the creation and development of Patient Safety Organizations.
The authors thank Katherine Rippey for her contributions to this article.
Katherine Rippey is an Associate with Waller Lansden Dortch & Davis, LLC where she assists health care organizations with regulatory compliance and operational matters particularly within the context of mergers, acquisitions and the formation of joint ventures. Her practice focuses on federal and state fraud and abuse matters, including Stark, anti-kickback laws, and the False Claims Act, and Medicare/Medicaid enrollment and revalidation.
ARTICLE TAGS