Market Data After COVID-19 and the 2021 MPFS: Will There Be a New Normal?
This Featured Article is contributed by AHLA's Hospitals and Health Systems Practice Group.
Lindsay Beets

, CBIZ, Inc.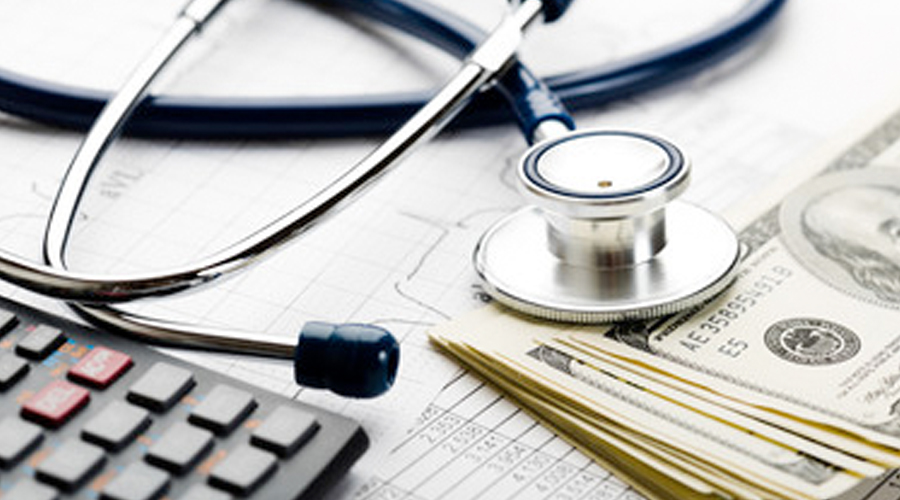 ---
The health care compliance environment is experiencing unprecedented times. The events of 2020 will impact physician-hospital employment in 2021 and beyond. This Bulletin will summarize several notable events of 2020 and the expected impact on market data and physician compensation fair market value for compliance in the hospital employment setting.
The Environment
COVID-19 Pandemic
Now over a full year into the pandemic, it is clear how drastically the past year upended the health care environment. The Coronavirus Disease 2019 (COVID-19) pandemic tested health care systems' patient capacity in emergency rooms and ICUs, supply chain, staffing, and telemedicine infrastructure. Shelter in-place orders and personal protective equipment (PPE) shortages forced systems to delay or cancel elective procedures. Patients, fearing the pandemic, refrained from seeking routine and non-emergent medical care. The normal and customary efforts of providers were shifted in an effort to combat the pandemic.
2021 Medicare Physician Fee Schedule (2021 MPFS)
As expected, the changes to the 2021 MPFS became final on December 2, 2020. Included in the final rule, among other things, are updates to work relative value unit (wRVU) weightings, a reduction to the Medicare conversion factor and changes to coding and documentation requirements for Evaluation and Management (E&M) codes.[1]
Consolidated Appropriations Act, 2021 (the Act)
Signed into law on December 27, 2020, the year-end stimulus package known as the Consolidated Appropriations Act, 2021 (the Act, H.R. 133), is a $2.3 trillion spending bill that includes $900 billion in stimulus relief following the economic fallout of the COVID-19 pandemic. This legislation includes substantive changes to numerous programs affecting the health care industry and temporarily waives Medicare's budget neutrality requirement.
In order to keep changes to the MPFS budget neutral, changes are generally made to either RVU weightings or the Medicare conversion factor. In practice, this typically results in one or more specialties/provider groups coming out ahead, while others come out behind. The 2021 MPFS attained budget neutrality by decreasing the conversion factor from $36.09 to $32.41. Subsequently, the Act waived the budget neutrality requirement and revised the 2021 MPFS conversion factor to $34.89, softening the blow of Medicare reimbursement cuts. While the final conversion factor is lower than originally anticipated, the end result is more complicated and must consider weight changes and other factors, described in more detail later in this Bulletin.
The combination of the COVID-19 pandemic response, 2021 MPFS, and the Act will have a material impact on market data sources, the economics of employing physicians, and productivity-based compensation plans.
Impact on Market Data Sources
Varying responses to the pandemic across geographic locations and health systems will likely have a material impact on frequently-referenced market data sources. The impact of COVID-19 related shutdowns and slowdowns will begin to be reflected in the market survey data published in 2021, and will likely be amplified in surveys published in 2022 and after as a result of the conversion factor and wRVU weight changes found in the 2021 MPFS.
As an example, suppose that an individual physician's compensation remains constant due to support from their employing hospital. Further, assume that same physician's productivity falls due to COVID-19-related causes. That physician's survey responses would include their total compensation from all sources, presumably at a level comparable to prior years, but wRVU production that may be significantly lower than in the past. Multiply this phenomenon by hundreds or thousands of providers within a specialty and one can expect (1) similar levels of total compensation; (2) lower levels of wRVU production; (3) lower levels of professional collections; and (4) increased compensation per wRVU.
Alternatively, if a physician did not receive any type of support and their productivity fell as a result of COVID-19-related causes, their survey responses would look quite different. Compensation per wRVU may be consistent with prior years, but total compensation would lower as would wRVU production.
While both scenarios likely took place among survey respondents, a number of resources were available to physicians in private practice and employed by health systems. As such, it is likely that compensation levels were not impacted in proportion to drops in productivity and the market data will be impacted accordingly.
Impact on Productivity-Based Compensation Plans
It is not uncommon to see physician-hospital employment arrangements that tie compensation per wRVU or wRVU productivity thresholds to specific data points published in market surveys. The variability of these types of arrangements will likely cause them to become inherently riskier given the uncertainties around the published market data. Higher total levels of compensation may draw additional scrutiny. Valuators may attempt to normalize the market data and regulators may become less comfortable with absolute reliance on the market data. Hospitals may initially attempt to match the higher conversion factors and then find themselves in a position where they have to reduce compensation per wRVU once the market data normalizes.
Benchmarking 2021 work efforts to market wRVU productivity levels may become problematic. Changes in wRVU weights will limit the comparability to historical data. Furthermore, some arrangements call for the calculation of wRVU productivity using the then-current MPFS. These scenarios present significant risk to physician-hospital employment arrangements and their compliance with Fair Market Value (FMV) and commercial reasonableness (CR). Finally, some hospitals may face unfavorable economic circumstances.
The magnitude of the impact on productivity-based compensation plans will vary based on specialty and physician compensation level. Physicians that rely heavily on Evaluation and Management (E&M) codes, largely primary care and medical specialties, have an opportunity for higher wRVUs, and therefore higher compensation, without any change in work effort. The table below shows the weight increases among established patient visit codes (CPT codes 99212-99215).

Virtual visit codes 99441–99443 have been updated to mirror the weights of in-person visits, resulting in increases of 156–180%.

Presumably, physicians on productivity-based compensation plans with no change in their conversion factor will receive more compensation for performing the same E&M codes. The impact on hospitals is not as simple. To illustrate this point, the tables below present the changes in reimbursement, compensation, and margin available to cover overhead for each of the established patient visit codes 99212–99215.

Assuming a physician compensation rate of $50 per wRVU and 3,500 visits per year, increased weights combined with the revised Medicare conversion factor will largely offset higher physician compensation levels as related to E&M codes. As shown in this first scenario, the hospital's reimbursement increase would fund the increase in physician compensation.

However, increasing the compensation conversion factor to $57 per wRVU starts to result in a more material impact. The hypothetical hospital's reimbursement increase is no longer sufficient to cover the increase in physician compensation and the hospital's margin would take a hit of approximately $10,500 per full-time equivalent (FTE).
Physicians who perform less E&M codes and more procedures will likely not see the same impact on compensation. The 2021 MPFS weights for procedure codes are largely unaffected but will be reimbursed at the new $34.89 conversion factor, resulting in a shortfall to hospitals.
It remains to be seen whether or not the one-time increase to the conversion factor will remain in place into 2022. If the 3.75% increase expires and wRVU weights are unchanged, hospitals could see significant margin erosion in 2022.
Recommended Actions
Avoid recommending or drafting compensation arrangements with elements tied to specific market survey data points;
Advocate for production-based compensation amounts based on 2020 wRVU weights to maintain comparability and limit impact on compensation;
Use caution when referencing market data based on 2020 inputs;
Discuss with valuation experts strategies to help navigate these unprecedented times and develop new strategies to recruit and retain top talent while mitigating organization risk; and
Start an open and transparent dialogue with provider staff about these issues and plans to address them.
Maintaining FMV compliance will require keeping a close eye on market data sources and physician compensation arrangements as the totality of the impact of the events of 2020 becomes apparent.
---
[1] 85 Fed. Reg. 84472 (Dec. 28, 2020)
ARTICLE TAGS