Vaccination Status as a Triage Factor: Can Hospitals Allocate Critical Care Based on COVID-19 Vaccination Status?
Raj Shah

, MagMutual

Vance Satterfield

, MagMutual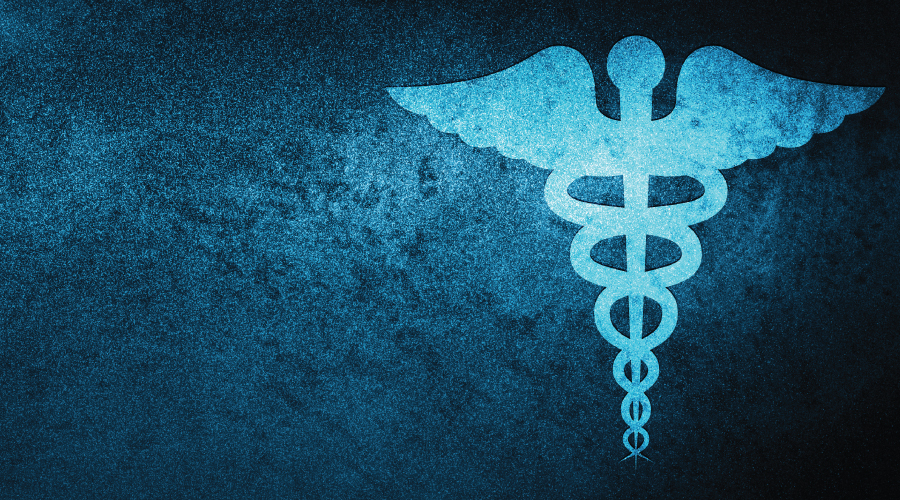 ---
Although hospitalizations caused by the delta variant of COVID-19 are declining nationally, hospitals in some states remain concerned that they will be incapable of providing the standard level of care to all patients. Over the past two months, several states saw their hospital systems overwhelmed and began to ration care. With some states still facing crisis conditions, as well the ongoing potential for another surge, hospitals may again be forced to consider suspending the conventional standards of care and transition to crisis standards of care (CSC).
CSC give hospitals legal and ethical guidance on how to fairly and consistently ration care when resources are limited. Unlike the conventional standard of care that focuses on optimizing every individual patient's outcome, CSC elevate the interests of the community above the individual patient. CSC are usually initiated by way of a state emergency declaration that acknowledges the crisis conditions and permits hospitals to shift from the conventional standard of care to CSC while the crisis conditions persist. CSC provide guidelines on how hospitals should determine which patients should receive care when resources grow scarce. Although CSC plans vary between states, many CSC plans require hospitals to consider a variety of factors, such as age or likelihood of survival, when prioritizing care.
While the decisions to restrict or deny care were already difficult before the advent of COVID-19 vaccines, the situation has been further complicated by the fact that a patient's COVID-19 vaccination status correlates directly with how likely they are to become severely ill.[1] Because unvaccinated individuals appear to be more susceptible to severe illness, and therefore less likely to survive or benefit from care, hospitals may decide to prioritize care for the vaccinated over the unvaccinated. In addition, the ongoing debates over COVID-19 vaccine mandates have created even more confusion on how hospitals may ration care. This article explores the legal and ethical issues that might arise when hospitals consider COVID-19 vaccination status as a factor when determining who will receive care under CSC.
As of April 2020, only 29 states had an identifiable state-level CSC plan in place, 15 of which were either created or updated in 2020.[2] In June 2020, Arizona became the first state to ever activate a statewide CSC plan when ICU beds and ventilators became scarce.[3] After experiencing a similar shortage of ICU beds, New Mexico became the second state to activate a CSC plan in December 2020.[4] While both of these state enacted CSC plans gave hospitals the authority to implement ventilator triage if the need arose, no hospitals in either state had to do so.[5] However, hospitals in other states were forced to triage ventilators along with other scarce resources, and they did so without guidance from their state because a statewide CSC plan was never formally approved in the jurisdiction or the CSC plan did not address the particular crises the hospitals encountered.[6]
In 2021, hospitals in at least three states (Alaska, Idaho, and Montana) activated a specific statewide CSC plan in response to recent surges of COVID-19 patients.[7] Alaska's CSC, like many CSC plans, alters the standards for medical malpractice liability for health care providers in the state by providing civil immunity for health care providers that act in good faith during crisis conditions.[8] Alaska's CSC also provides ventilator specific management strategies, such as decreasing non-invasive ventilatory support as well as decreasing elective procedures that require post-operative intubation.[9] Alaska's CSC explicitly permits a health care provider to take a patient with respiratory failure off of a ventilator and reallocate that ventilator to another patient that has a "significantly better chance of survival/benefit . . ." when a health care provider is experiencing a ventilator shortage.[10]
Montana's CSC also appears to allow the allocation and reallocation of resources, including ventilators, during crisis conditions to patients most likely to benefit, although it does not specifically address the reallocation of ventilators already in use like Alaska's CSC plan.[11] However, the Montana CSC seems to provide less liability protection for health care workers under CSC that is more fact determinative.[12] In Montana, only care that a "reasonable responder" would have given in a similar situation that conformed to the applicable CSC guidance or pre-existing operational plans would be "difficult" to find liability against the medical provider in a crisis situation.[13] Idaho's CSC plan does not directly address ventilator reallocation, but it does state that limited resources should be allocated to patients whose prognosis is more likely to result in a positive outcome.[14] Idaho's CSC plan does not appear to provide any liability protection for health care providers administering care under CSC.[15] In contrast, Hawaii recently added robust liability immunities for health care workers operating under CSC via executive order in the event that the state needs to activate CSC.[16] As can be seen in even this small sample of recently enacted CSC plans, there are often significant differences between state CSC plans.
While most CSC plans, like the ones discussed above, appear to give hospitals relatively broad discretion in choosing how to allocate and reallocate resources, many hospitals are understandably reluctant to consider vaccination status as a factor due to the polarizing debate surrounding the topic and fear of negative press. For example, the North Texas Mass Critical Care Guideline Task Force appeared to be planning to add COVID-19 vaccination status to the triage factors for hospitals in the North Texas region based on an internal memo that stated vaccination status may be considered in a physician's assessment of an individual's likelihood of survival.[17] But shortly after the internal memo was leaked to the press and outrage ensued, a representative from the North Texas doctor's group clarified that vaccination status should not be a triage factor and that it was brought up only as a matter of discussion.[18] Currently, there are no other identifiable hospitals or CSC plans that expressly consider COVID-19 vaccination status as a triage factor.
In addition to the variance between state CSC plans, no consensus on how to approach vaccination status as a triage factor has been reached by medical experts. For example, the American Medical Association (AMA) states that health care providers should not refuse emergency services based solely on vaccination status, but the AMA does not address whether vaccination status should be considered a triage factor.[19] But because most CSC plans permit hospitals to allocate and reallocate resources to patients most likely to benefit in order to maximize the number of lives saved during crisis conditions, it stands to reason that hospitals operating under most CSC plans could have the option to consider vaccination status as a factor when rationing care.
Hospitals that are contemplating using vaccination status as a triage factor should review their state CSC guidelines beforehand to determine if doing so is permissible and what, if any, liability protections are provided therein.
About the Authors
Raj Shah is the Senior Regulatory Attorney with the Institute at MagMutual where he provides consultation to MagMutual policyholders regarding federal and state regulatory matters in the health care arena and prepares risk management education materials on best practices regarding health care compliance. He is a former Vice-Chair at AHLA and a graduate of the AHLA Leadership Development Program.
Vance Satterfield is the Risk Intern with the Institute at MagMutual where he advises policyholders on health care regulatory and compliance matters. He is a third-year law student at Georgia State University. After graduation, Vance intends to practice insurance law.
---
ARTICLE TAGS
Coronavirus Pandemic
Health Policy and Administration