The First Wave of Covid-19 Personal Injury Actions Filed Against Skilled Nursing Facilities
This Featured Article is contributed by AHLA's Post-Acute and Long Term Services Practice Group.
Kathryn Sullivan

, Kaufman Borgeest & Ryan LLP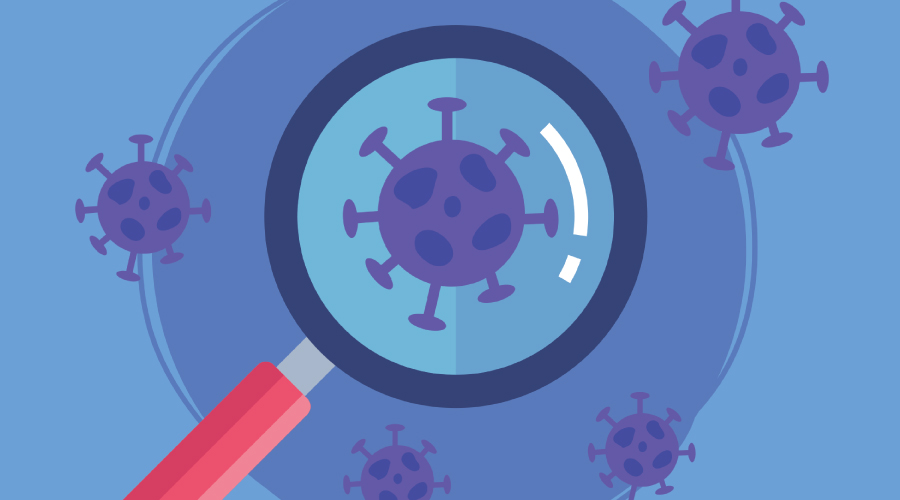 ---
The number of civil actions for personal injury and wrongful death asserting allegations of negligence, gross negligence, medical malpractice, or violations of state law are slowly starting to increase across the United States. Although there is no publicly available comprehensive database of COVID-19 filings across the United States, a COVID-19 Complaint Tracker published on Hunton Andrews Kurth's website indicates that as of November 5, 2020, there have been 5,852 COVID-19 related lawsuits filed. Of those thus far, approximately 135 are based on theories of negligence, malpractice, or wrongful death. States leading the way in personal injury and wrongful death suits filed against long term care facilities and hospitals across the country include Kansas (17), New Mexico (15), Texas (15), California (11), Illinois (8), Florida (7), New York (7), and Pennsylvania (7).[1]
These early cases will test state and federal legislation designed to limit liability and protect health care providers, including skilled nursing facilities, from litigation, while responding to the COVID-19 health care emergency.
Immunity Statutes
Unfortunately, the protections available to health care providers are not consistent and liability protections enacted at the state level vary across the country. For example, in New York, the legislature first passed the Emergency or Disaster Treatment Protection Act, codified in Public Health Law Article 30-D, (EDTPA) on April 3, 2020. The EDTPA granted civil and criminal immunity for health care professionals and facilities in connection with COVID-19 related "health care services" and applied retroactively to March 7, 2020, the date of the COVID-19 emergency declaration in New York.
Section 3082 of the EDTPA limits liability for any harm or damages alleged to have been sustained as a result of an act or omission in the course of arranging for or providing health care services, if:
The health care facility or health care professional is arranging for or providing health care services pursuant to a COVID-19 emergency rule or otherwise in accordance with applicable law;
The alleged act or omission occurred in the course of arranging for or providing treatment, and was impacted by the health care facility's or health care professional's decisions or activities in response to or as a result of the COVID-19 outbreak; and
The provider arranged or provided health care services in good faith.
Under a broad interpretation of the original EDTPA, health care providers are granted qualified immunity while providing health care services during the pandemic, so long as they meet the above criteria and the alleged act or omission did not amount to gross negligence, recklessness, or intentional misconduct.
On August 3, 2020, an amendment to the EDTPA was signed into New York law, which eliminated some of the COVID-19 immunities for health care providers related to COVID-19 injuries or death that accrued on or after August 3, 2020. The amendment narrowed the limitation of liability related to the provision of "health care services" by a health care facility or provider who are either involved in the:
"the diagnosis or treatment of COVID-19"; or
"the assessment or care of an individual as it relates to COVID-19, when such individual has a confirmed or suspected case of COVID-19."
The application of this amendment is not retroactive, but instead applies to conduct or inaction that occurred on or after August 3, 2020, and only those providers caring for confirmed or suspected COVID-19 patients remain protected from liability.
Federal law also provides health care providers with civil immunity under the Public Readiness and Emergency Preparedness Act (The PREP Act), codified in 42 U.S.C. section 247d-6d (2005). The PREP Act was invoked on March 17, 2020 by the Secretary of Health and Human Services upon the declaration of a public health emergency. The PREP Act limits liability, except for willful misconduct, of health care providers for any claim under federal or state law for damages caused by or arising out of the use of covered countermeasures used to combat the COVID-19 pandemic.
According to the U.S. Department of Health and Human Services (HHS), a "covered countermeasure" may include a drug, biological product, or device that is manufactured, used, designed, developed, modified, licensed, or procured to diagnose, mitigate, prevent, treat, or cure a pandemic or epidemic, or limit the harm such a pandemic or epidemic might otherwise cause.[2]
The PREP Act reads: "There shall be a rebuttable presumption that any administration or use, during the effective period of the emergency declaration … of a covered countermeasure shall have been for the category or categories of diseases, health conditions, or threats to health with respect to which such declaration was issued." As such, a plaintiff has the burden of proving that the PREP Act does not apply. Whether a health care provider's alleged failure to administer, employ, or provide a covered countermeasure will fall under the protections of the PREP Act is an issue being decided by federal judges in the first wave of COVID-19 personal injury actions.
Importantly, on October 23, 2020, HHS issued Advisory Opinion 20-04 reemphasizing the breadth of PREP Act immunity[3]. The advisory opinion criticizes the holding in Casabianca v Mount Sinai Medical Center, 1014 N.Y. Slip. Op. 33583(U); 2014 WL 10413521 (NY Sup 2014), wherein the court ruled that the PREP Act did not apply where the provider failed to provide a vaccine to the plaintiff. PREP Act coverage, according to the advisory opinion and examples included therein also includes decisions to withhold countermeasures as a matter of prioritizing resources.
Litigation in Federal Courts
While COVID-19 personal injury cases are in the earliest stages of litigation, some federal courts have already issued rulings on whether actions filed in state court can successfully be removed to federal court based upon the preemptive effect of the PREP Act. These decisions include dicta narrowly interpreting the scope of the PREP Act.
For example, in New Jersey, Federal District Judge McNulty remanded to the state court the negligence claims asserted against a nursing home for failure to conduct testing and provide personal protective equipment in the case of Estate of Maglioli v Andover Subacute Rehab. Ctr. 1, 2020 WL 4671091 (D.N.J. Aug. 12, 2020). Judge McNulty held that the PREP Act neither mandates a federal forum nor does it preempt state law claims of negligence. Although his opinion does not decide whether defendants are entitled to a PREP Act defense, in dicta, Judge McNulty narrowly interpreted the PREP Act.
In his opinion, he concluded that the failure to act, i.e., the failure to administer, employ, or provide countermeasures, does not fall within the PREP Act. Judge McNulty's narrow interpretation of the PREP Act is based upon his reasoning that the Act was designed to protect only those who employ countermeasures, and not those who decline to employ them. This interpretation is contrary to the HHS Advisory Opinion and an appeal has been filed in the Third Circuit.[4]
In Kansas, defendants sought to remove 12 related cases from state to federal court stemming from COVID-19 deaths at Riverbend Post-Acute Rehabilitation. Jackson v Big Blue Healthcare, Inc., No. 2:20-cv-2259-HLT-JPO (Aug. 19, 2020). In Jackson, plaintiffs alleged that defendants failed to take preventive measures and utilize countermeasures to stop the entry and spread of COVID-19 within the facility. Defendants, in seeking removal, argued that the PREP Act completely preempted plaintiffs' state law claims regarding alleged negligence and failure to protect nursing home residents against COVID-19.
Similar to the Maglioli decision, District Judge Holly Teeter remanded the cases back to state court. Unlike Judge McNulty's ruling in Maglioli, Judge Teeter reasoned that the PREP Act completely preempts state court claims. Nonetheless, she too adopted a narrow reading of the PREP Act by finding it only applies to health care providers in the act of employing countermeasures, and is not applicable where there is a failure to employ countermeasures. Judge Teeter's interpretation of the PREP Act relies upon Casabianca, which has since been explicitly rejected in the HHS advisory opinion.
While the Maglioli and Jackson decisions are not binding on other pending cases, their interpretation of the PREP Act as "designed to protect those who employ countermeasures, not those who decline to employ them" is being referenced by other district courts.[5] Thus far, New York district courts have yet to rule on whether removal from state court is permissible and, arguably most importantly, whether the PREP Act will apply to claims involving a failure to maintain a system for preventing or controlling infections.
It is too soon to determine whether courts will ultimately afford health care providers immunity based upon the enacted state laws or the federal PREP Act in cases where the allegations concern a failure to provide and implement proper infection control. Nonetheless, the first wave of personal injury actions afford insight into the theories and legal arguments that plaintiffs' attorneys will be using in an attempt to challenge immunity statutes designed to limit liability and protect health care providers, including skilled nursing facilities, from litigation while responding to the COVID-19 health care emergency.
---