Institute on Medicare and Medicaid Payment Issues
Sponsors & Exhibits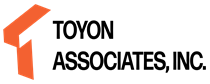 Interested in becoming a Sponsor and/or Exhibitor? Contact Valerie Eshleman.
Have a Question?
We're here to help! Click on a topic below to send us an email with your inquiry:
Program Accessibility and Special Needs
AHLA is committed to ensuring equitable access to our educational content. We are continually improving the user experience for everyone and offering accessibility accommodations for our in-person programs.
Become a Sponsor
If your organization is interested in sponsoring and/or exhibiting at this program, please contact Valerie Eshleman.