Impact Story: Addi E. Book
The Next Generation Turning Passion into Practice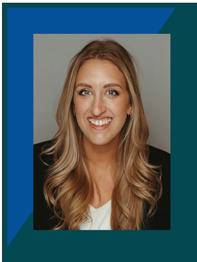 Addi Book is a Juris Doctor Candidate at the University of Oklahoma College of Law who attended AHLA's Fundamentals of Health Law program in Chicago, IL this past November, taking advantage of the student discount to attend.
She credits the educational sessions at the program for helping her achieve an A in her HIPAA class last semester, and cites the session on employment contracts for physicians as her favorite.
---
As a child, I wanted to be a physician like my father. I watched how he, like many health care providers, worked tirelessly to treat as many patients as he could, as well as he could. I wanted to replicate his resiliency and passion, however I quickly discovered that my mind was better wired for language and writing over math and science. This led me into the wonderful profession of health law and, somewhat predictably, my favorite part of my job is working with physicians.
My roots have shaped the way I approach my career, finding opportunities to assist care providers wherever I can. Whether it's in a malpractice case, handling administrative and medical board issues, or helping build the policy and compliance in their workplace, I want my work to empower me to support care providers. I am grateful to be working in a field that actively works to better health care outcomes for all, and our country's latest health care crisis further emphasizes the importance of removing barriers to health equity.
Though I am still early in my health law career, I credit AHLA for getting me here. AHLA's publications provide me with practical insight on problems I'm facing at work and in my law classes, while their programs serve as a unique forum for networking. It is rare for early career professionals to have the opportunity to get to know successful professionals with like-minded goals and interests. Of course, these programs also provide exceptional educational content, helping me in areas of law, like employment contracts for physicians, that I deal with daily.
Information is a currency in the health care industry, and with it comes more accessible and affordable care. When individuals are able to obtain information on their care, providers, and resources, they have a much higher likelihood of being able to achieve affordable care. For this reason, I am even more grateful for the impact AHLA has on the profession than the impact it has had on my career. This Association is a giant in the field of health law, helping to education health law professionals so that we can educate others. In this way, AHLA is assisting health law professionals break down barriers to equity in health care and improving the lives of many along the way.