Impact Story: Matthew E. Wetzel
Connecting with a Collegial Forum of Deep Thinkers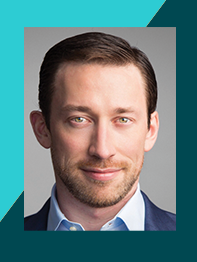 Matt Wetzel is a Partner at Goodwin Procter LLP in Washington, D.C., where he works with life sciences companies on health law and policy issues.
Matt has been a practicing health lawyer for almost 20 years, having first joined AHLA in 2005. He started volunteering for AHLA in 2012 as a member of the Diversity & Inclusion Council and later the Quality Council. He has served as the Fraud and Abuse Practice Group Chair, has been an author for several AHLA publications and podcasts, and currently serves as a member of the AHLA Board of Directors.
---
My health law journey boils down to mentorship, good fortune, and perpetual learning. I started my health law journey as a junior associate at Latham & Watkins, where I worked with terrific mentors like Stuart Kurlander and Donna Thiel, who taught me so much not only about health law and Medicare reimbursement, but how to help clients navigate the maze of Medicare and other healthcare regulations. Prior to Latham, I had no specific interest in health law, had not taken any courses in law school, nor was I particularly inclined towards healthcare or life sciences. But it only took a few projects for me to be completely hooked! Later, I had the honor of working with former AHLA President and health lawyer extraordinaire Elizabeth Carder-Thompson at Reed Smith, who taught me everything I know about delivering excellent client service.
After a tremendous in-house experience that afforded me the chance to continue learning from other great lawyers (namely, Jean Lance at Boston Scientific and Chris White at AdvaMed), I am thrilled to have returned to private practice. Today, I dedicate my time to helping pharmaceutical and biologics companies, manufacturers of medical devices and advanced medical technology, and diagnostic test makers – and their investors – to understand and respond to federal and state health laws, regulations, and policies on a host of issues, including pharmaceutical pricing, Medicare and third-party coverage and reimbursement, health care fraud and abuse, transparency, privacy, compliance and more. I also have the good fortune of working with companies to build effective global compliance and risk management programs.
Practicing health law has afforded me tremendous opportunities to become an expert in a specialty that impacts the health and livelihood of patients around the globe. I am proud to work in a field that allows me to support care delivery and to help fix it when it goes wrong, not to mention help countless life sciences companies understand and respond to a host of innumerable, complex, and fascinating issues that have a real-life impact.
I joined AHLA in 2005 and have been an active member and volunteer since then. AHLA has given me the chance to "go deep" on complex topics with experts who not only understand the nuances but also the practical consequences of pressing legal issues. AHLA offers its members networking opportunities through its many programs. The best part of my favorite AHLA conferences (the Annual Meeting and the Fraud & Compliance Forum, if I were forced to name two) is connecting and reconnecting with peers, colleagues, and old and new friends. AHLA is made up of collaborative, collegial, and brilliant lawyers and compliance professionals who make a lasting impact on the health care industry but more importantly on each other. We are all so fortunate to practice in this field!