Impact Story: Michael E. Paulhus
Part of a Community Built on Collegiality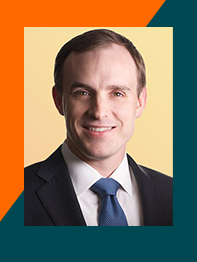 Mike Paulhus is a litigation and investigations Partner at King & Spalding LLP where he focuses on health care fraud and abuse defense and supporting clients with compliance efforts.
Mike joined AHLA in June 2006 and enjoys being part of a community that has exceptional collegiality. He is a donor, currently serves as a member of the AHLA Board of Directors, has served as Chair of the Fundamentals of Health Law Program Planning Committee, a recent speaker/faculty member of the Academic Medical Centers and Teaching Hospitals Institute in 2023, and has been a speaker and author for many AHLA resources and programs.
---
I am a litigation and investigations partner on King & Spalding's Healthcare team, where I focus on healthcare fraud and abuse defense and supporting clients with proactive compliance efforts. I was very fortunate to have had an outstanding mentor, Rick Shackelford, who previously served as AHLA president. Rick taught me a great deal substantively about practicing law. More importantly, he set an example of professionalism, being a vigorous advocate for his clients while simultaneously being a collegial professional respected by government lawyers, competitors, and members of the plaintiff's bar. It struck me how many of these strong relationships were developed and enhanced through collaboration on projects for AHLA and at in-person conferences, and I have had the same experience.
Since my first annual meeting fifteen years ago, I have found the AHLA community continues to boast exceptional collegiality. There have been countless times when AHLA friends have reached out to kick around ideas, ask for introductions or references, or to say they were in town and see if I wanted to get together—and I do the same. Practicing law is much more enjoyable when you know you are part of a strong community of dedicated professionals.
In addition to the friends I have made through AHLA, the association has provided many opportunities to develop professionally, most significantly as a speaker. AHLA in-person speaking opportunities have helped me become comfortable at the podium, in board rooms, and at oral argument. The AHLA in-person programs are also by far the most valuable educational resources I have relied upon throughout my career. I am passionate about helping my healthcare provider clients reduce risk, developing a strong culture of ethics and compliance, and supporting business solutions to better serve their patients. As healthcare lawyers, we serve a vital role in a critical sector of our economy that has the potential to make a real difference in people's lives. AHLA is a great resource to support that mission.