Top Ten Issues in Health Law 2021
Eric Zimmerman

, McDermott Will & Emery

Joseph Wolfe

, Hall Render Killian Heath & Lyman PC

Tony Maida

, McDermott Will & Emery

Dawn Hunter

, Network for Public Health Law–Southeastern Region

Sunny Levine

, Foley & Lardner LLP

Alaap Shah

, Epstein Becker & Green PC

Elizabeth Scarola

, Epstein Becker & Green PC

Torrey McClary

, King & Spalding LLP

Ranee Adipat

, King & Spalding LLP

Brian Dean Abramson
Gerald DeLoss

, Illinois Association for Behavioral Health

Constance Akridge

, Holland & Hart LLP

E. Dale Burrus

, Spencer Fane LLP

Lauren M. Nelson

, Spencer Fane LLP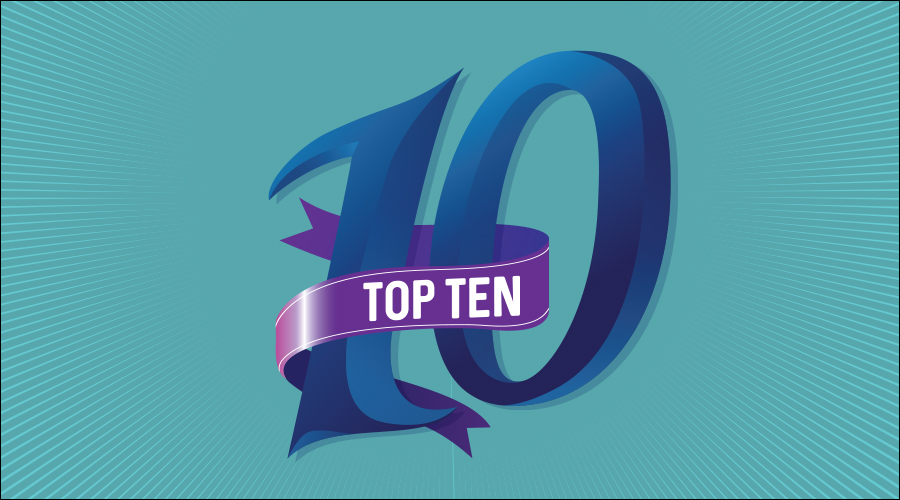 ---
1. A New President Signals a New Focus for Federal Health Policy
Eric Zimmerman, McDermott Will & Emery LLP
A new president always brings new policy priorities and objectives, particularly when that president is from a different political party than his predecessor. As we begin 2021, and usher in the Biden era, we should likewise expect a significant shift in the health policy agenda. Following are the top priorities to watch.
COVID Response. In his campaign, Biden focused on the federal response to COVID-19 more than any other issue, so we should expect this to be his number one focus as he assumes office and the virus continues to infect both the population and the economy. In addition to a federal centralization of the response commanded from within the White House, the new administration also will be pushing for more stimulus and relief, including support for health care providers. Notwithstanding the large stimulus and relief bill approved just before the New Year, health care providers will be seeking, among other things, more financial support through the Provider Relief Fund and flexibility and maybe forgiveness from debt obligations associated with the Accelerated and Advance Payment Program, as well as liability protections.
Coverage Expansion. President-elect Biden's hope of expanding coverage to more Americans by offering a public option alternative to commercial health insurance in the exchange marketplaces is likely to run into opposition from Senate Republicans, as well as moderate Democrats. Instead, the new President will likely seek to expand access to health insurance by undoing a number of Affordable Care Act (ACA)-related administrative actions advanced by the Trump administration, reinvigorating enrollment promotional activity, and enticing states to expand Medicaid, perhaps through new flexibilities and federal cost sharing.
Congress may yet have to deal with the ACA, if the Supreme Court strikes down or severely weakens the law when it rules on California v. Texas, the case challenging the constitutionality of the individual mandate. There are relatively easy paths for Congress to avoid a wholesale undoing of the ACA, but there will have to be the political will to forge bipartisan compromise.
Prescription Drug Pricing. While not a major campaign priority for Biden, he likely will seek to find compromise with Congress as a means for reducing health care costs for individuals. There are a number of policy proposals that enjoy bipartisan support and could advance in this divided government environment, including capping out-of-pocket costs for seniors, capping price increases or rebates for increases greater than inflation, and possibly some use of international pricing indices.
Surprise Billing. Congress approved surprise billing legislation late in the 2020 lame duck session, but this legislation now needs to be implemented. Health care providers and payers may seek further revisions and delays as implementing regulations are developed. Additionally, Congress may scrutinize the role of private equity investment in health care interests. Champions of surprise billing legislation have blamed profit motives by private equity investors as a major driver for the out-of-network dynamics that cause surprise medical bills, and cast aspersions on private equity investors in the process. Health care interests with private equity investment may find themselves on the wrong end of a bad public relations narrative as a result.
Value-Based Care. Value-based care has been a rare area of bipartisan agreement, and so expect the move to value-based care to continue regardless of the change in party control at the Centers for Medicare & Medicaid Services (CMS). What might change is the tone and details of the models. The Trump administration supported pre-paid and capitated models, like the Direct Contracting Model, which required participating entities to take some amount of capitated payment for services. The Obama administration previously offered increasingly advanced forms of payment as options, but not requirements. The Biden administration likely will revert closer to an Obama-era approach, favoring flexibility and inducements for providers to begin the journey to risk and capitation.
Medicare Solvency. The 2020 Annual Report on the Medicare Trust Fund projected that the Medicare program would become insolvent in 2026. This estimate was based on data gathered prior to the pandemic. Since the report was released, more than 36 million people have lost their jobs, and the federal government has lost significant tax contributions to the Trust Fund. At the same time, significant dollars are being spent on COVID-19 care in both direct medical expenditures and additional financial relief for providers. Trust Fund solvency likely will become a major concern for both parties, but action may be postponed until after the public health emergency (PHE). A focus on Trust Fund solvency typically leads to expenditure reduction measures, which often mean slower payment growth and lower reimbursements for providers.
Telehealth Flexibilities. During the COVID-19 pandemic, the administration implemented waivers that allowed the delivery system to flex to meet the needs of the pandemic. While many of these flexibilities are likely to be extended temporarily, many stakeholders are seeking more enduring extensions. The genie may be out of the bottle on this one. Expect Congress to enact a series of short-term extensions while it gathers data to address concerns about quality, effectiveness, cost, and fraud.
2. Fraud and Abuse Trends to Watch in 2021
Joe Wolfe, Hall Render Killian Health & Lyman, and Tony Maida, McDermott Will & Emery LLP
Stark and Anti-Kickback Reform. CMS and the Department of Health and Human Services (HHS) Office of Inspector General (OIG) in November 2020 finalized eagerly awaited changes to the Stark Law and Anti-Kickback Statute regulations, which were proposed in October of 2019. The final rules represent a significant overhaul of the Stark Law and Anti-Kickback Statute regulations. Notably, CMS and OIG have adopted new exceptions and safe harbors intended to accelerate health care's transition to value-based reimbursement and coordinated care. The Stark final rule also clarifies key requirements for compliance, notably Stark's "Big 3" standards of fair market value, commercial reasonableness, and the prohibition on "taking into account" the volume or value of a physician's referrals. Many of the interpretations and positions in the final rules likely will impact future enforcement trends and ongoing False Claims Act whistleblower actions.
Watch for the End of the COVID-19 Flexibilities. Health care leaders have had to navigate a changing fraud and abuse regulatory environment due to COVID-19, but many of these changes are temporary. For example, on March 30, 2020, CMS issued blanket waivers of several Stark Law requirements related to COVID-19 physician arrangements. Soon after, on April 3, 2020, OIG also issued guidance stating that it would not impose administrative sanctions under the Anti-Kickback Statute for certain arrangements covered by the Stark blanket waivers. The waivers have provided needed flexibility to hospitals and health systems as they tackled challenging physician contracting, compensation, and staffing issues during the pandemic. Finally, CMS issued a number of Section 1135 waivers to provide relief from a variety of reimbursement and other regulatory requirements.
During the PHE, providers have entered into arrangements and set up care delivery systems that depend on these flexibilities. Some of these changes have specific conditions. For example, providers that intend to rely on the Stark Law waivers must do so for one of the six identified proper COVID-19 purposes. The waiver guidance also provides 18 distinct waivers and more than 20 examples of specific arrangements that could fall within the scope of one of the waivers. Providers should maintain separate documentation supporting their proper purpose and good faith reliance on the waivers. Providers are reminded that the waivers are only temporary and can be relied upon until the end of the declared PHE. While the pandemic does not appear to be ending soon, hopefully during 2021 it will. At this point, changes may need to be made to arrangements and activities that depend on these actions.
New Enforcement Efforts and Targets. The health care industry should expect COVID-19 to become a significant part of the government's fraud enforcement efforts into 2021 and beyond. The main reason for this shift is the tremendous amount of new federal spending to address the pandemic, including the Provider Relief Fund program in the Coronavirus Aid, Relief, and Economic Security (CARES) Act and the Paycheck Protection Program and Health Care Enhancement Act. As many funding recipients know, the HHS, through the Health Resources and Services Administration (HRSA) has issued, and continues to change, a growing body of sub-regulatory guidance in the form of "frequently asked questions" and position statements on many facets of the program, such as the permitted uses for the funds. In addition, HRSA has created reporting obligations for any recipient who has received more than $10,000 from the program, with the first report due February 15, 2021. HHS has said many times that it expects to engage in significant audit activity of funding recipients, and we should also expect scrutiny from the Department of Justice (DOJ) and whistleblowers as time goes on.
Another reason for expecting a COVID-19 shift in fraud enforcement activity is the expansion of telehealth and the other ways in which HHS waived many federal health program requirements to allow greater flexibility in addressing the pandemic. When the dust settles, actions taken under loosened restrictions will likely come under increased scrutiny. We already have started to see an increase in telehealth enforcement in 2020. Notably, telehealth was the focus of the record-setting Health Care Strike Force Taskforce takedown that was linked to $4.5 billion in allegedly false and fraudulent claims. This takedown also involved other high priority areas, including opioids, durable medical equipment, and genetic and other diagnostic testing. The government's likely continued focus on telehealth, combined with the ongoing expansion of coverage for telehealth services, provides an important opportunity for organizations to evaluate their telehealth service offerings and arrangements and to further enhance their related compliance activities in this evolving area.
Dawn M. Hunter, Network for Public Health Law
Title VI of the Civil Rights Act of 1964 changed the health care landscape by barring discrimination by government agencies receiving federal funds, which includes public hospitals and private health care facilities that benefit from federal funds. One major consequence of this law realized in the years immediately following its passage was a significant reduction in Black infant mortality.1 More recently, Medicaid expansion under the ACA also has led to significant reductions in Black infant mortality.2 Despite this progress, the United States still experiences significant disparities, and Black infants have 2.3 times the mortality rate of non-Hispanic White infants.3
Recent research shows that Black infants are significantly more likely to die when cared for by White doctors, and more likely to survive when cared for by Black doctors.4 Black infant mortality rates are just one example of longstanding racial disparities in health care and the role that law and policy can play in affecting those disparities.
Racial disparities in health care manifest in different ways. Interpersonal racism results in patients of color experiencing lower quality of care and developing a lack of trust in providers and institutions. Institutional racism leads to the exclusion of community perspectives and the voices of people of color in staffing, advising, and decision-making. Systemic racism results in people of color having lower rates of health insurance coverage and experiencing barriers to accessing health care, and it has led to people of color being concentrated in neighborhoods that are more crowded and have poor infrastructure, more pollution, and less access to healthy food. These conditions lead to higher rates of chronic disease and lower life expectancy.
As we move into 2021, hospitals, health care systems, insurers, and their partners are in a position to turn attention and resources to the historical roots of interpersonal, institutional, and systemic racism that are still negatively impacting health outcomes today. More than 130 cities, counties, and states,5 45 health systems,6 and countless professional associations and organizations have declared racism a public health crisis. These declarations have common threads, but the key ones to watch include commitments to:
Improving workforce and leadership diversity. Strategies include raising wages for direct-care and other support occupations; local hiring and contracting; targeted recruiting practices and affiliations to increase physician diversity; and increasing diversity in executive leadership and on boards.
Providing training and education on unconscious bias and anti-racism. This is a key strategy to address interpersonal racism and to actively dismantle the roots of racism in institutions and systems.
Improving data collection and use. Racial and ethnic data are not known for a significant percentage of COVID-19 cases,7 and few states are reporting broader demographic data like sexual orientation or gender identity, education level, occupation, or income. Accurate, complete, and comprehensive data, including data on social needs, are critical to understanding disparities and to informing planning and decision-making.
Investing in the community. Examples include place-based investment strategies and leveraging community benefits requirements to address the social, economic, and environmental determinants of health, with a focus on elevating community perspectives and leadership.

Finally, the significance of the fate of the ACA and Medicaid expansion for health and racial equity cannot be overstated. Up until 2016, the ACA resulted in a decline in the total uninsured in the United States, with significant gains among Black and Hispanic people. While the fate of the ACA still hangs in the balance in California v. Texas, most states have passed some legislation to preserve certain provisions, like pre-existing conditions coverage, and we can expect to see continued state action to codify existing protections in state law.
Since 2016, the uninsured rate has been increasing, in part due to lack of Medicaid expansion or changes to the Medicaid program that make it more difficult to obtain and maintain insurance (like work requirements). The pandemic has exacerbated coverage losses, which may extend well into 2021, and the newly uninsured are mostly young (age 18-39) and Hispanic.8 In the 12 states that have not expanded Medicaid and the two states that have not implemented expansion, 60% of uninsured adults are people of color.9 Medicaid expansion is associated with increased coverage and access to care for people of color, as well as with a reduction in premature deaths and improvement in measures of financial security.10 Equitable health outcomes will depend upon the future of Medicaid and the legal fate of work requirements and other measures to promote "personal responsibility."
Hospitals, health systems, and insurers cannot solve all social needs, but they are in a position to improve community health and well-being by serving as conveners, partners, and investors in strategies that will reduce or eliminate racial disparities in health outcomes.
4. Massive Expansion in Telehealth Ushered in by the COVID-19 Pandemic
Sunny J. Levine, Foley & Lardner LLP
Starting on January 31, 2020, when the Secretary of HHS declared a PHE relating to the COVID-19 pandemic,11 we have seen unprecedented expansion in the use and implementation of telehealth services.12 Telehealth offers patients and providers the unique ability to connect and deliver health care services while remaining physically separated—which is key to preventing the further spread of COVID-19.
State and federal lawmakers recognized the potential benefits telehealth could provide, and in turn, issued sweeping directives to relax regulatory restrictions and improve access to telehealth services during the PHE.
Federal Waivers. CMS expanded the list of telehealth services that Medicare Fee-For-Service will reimburse during the PHE to increase Medicare beneficiaries' access to telehealth services. Medicare telehealth services are services that would usually be provided in-person, but instead, are conducted via telecommunications technology and are reimbursed at the full in-person rate. Since the beginning of the PHE, CMS has added a number of services to the Medicare telehealth services list on an interim basis.13 CMS also expanded the list of permissible telehealth providers and significantly broadened the availably of audio-only telehealth services for Medicare beneficiaries, among other significant telehealth expansions.14
Under CMS' recently issued 2021 Physician Fee Schedule final rule, telehealth services were grouped into three categories:15
1. Nine codes that will become permanent;16
2. Seventy-four codes that will be removed when the PHE expires; and
3. Thirteen codes to add to the list, but only on a temporary basis (CMS referred to these as "Category 3" codes).17
Also responding to the PHE, the Drug Enforcement Administration (DEA) has issued various guidance documents on prescribing controlled substances via telemedicine during the PHE. For example, DEA triggered an exception to the federal Controlled Substances Act that temporarily authorizes DEA-registered practitioners to prescribe controlled substances to patients via telemedicine without first conducting an in-person exam.18 DEA also temporarily waived its in-state provider registration requirements, which eases restrictions on DEA-registered providers who seek to prescribe controlled substances across state lines.19
Congress has also indicated its support for increasing telehealth utilization for the treatment of substance use disorder. On June 30, 2020, the Telehealth Response for E-prescribing Addiction Therapy Services (TREATS) Act was introduced in Congress; if it passes, the TREATS Act would make certain temporary emergency actions enacted during the PHE permanent, and allow providers to prescribe certain controlled substances via telehealth to treat patients with substance use disorder.20
State Waivers. States have taken steps to remove barriers to telehealth utilization, including waiving in-state licensure requirements, providing flexibility relating to midlevel supervision requirements, expanding permissible telehealth modalities, easing remote prescribing requirements, and expanding reimbursement for telehealth services. Further, most states have expanded Medicaid coverage for telehealth services during the PHE, including allowing the patient's home to serve as an originating site and providing coverage and payment parity for telehealth services.
And yet, much of the existing restrictions to telehealth expansion remain. To implement a meaningful telehealth offering, providers need to comply with the patchwork of federal and state laws, including state licensing requirements, disentangling payer reimbursement policies, and complying with state and federal remote prescribing requirements.
Looking to 2021, we foresee an increased deployment of telehealth services. In particular, we expect to see growth in the following areas: direct-to-consumer telehealth offerings, behavioral health and substance use disorder treatment, remote patient monitoring, artificial intelligence, mail-order pharmacy fulfillment services, at-home labs/diagnostic testing, hormone replacement therapy, chronic care support, and urgent care alternatives.
As patients and providers continue to use and demand telehealth options, health care systems and governing bodies must, in turn, adopt telehealth policies that reflect today's landscape to enable providers to effectively combat the issues at hand and provide quality care.
5. Sharing Is Caring? Opportunities and Risks with Increased Interoperability in Health Care
Alaap Shah and Elizabeth Scarola, Epstein Becker & Green PC
Despite continued debate about its promise and perils, big data continues to permeate the health care industry. Experts estimate that in the year 2025 there will be 500 times more health care data than in the year 2012.21
The nearly ubiquitous adoption of electronic health records (EHRs),22 inexpensive and abundant cloud storage, and standards-based interfaces create opportunities for the health care industry.23 Health care data is easier to collect, store, analyze, and share, which creates avenues to lower health care costs, advance health care quality, and improve population health.
Drivers of Data Sharing. Several factors shape the need to collect, share, and analyze data in health care. For example, CMS seized upon the opportunity to utilize EHR data to shift payment paradigms from traditional fee-for-service to value-based reimbursement models.24 Providers, payers, and pharmaceutical companies are also leveraging big data to innovate and deploy more precise, cost-efficient, and impactful interventions through advances in artificial intelligence.25 Outside the clinical setting, consumers are increasingly embracing the health care internet of things as evidenced by the explosion of the health care wearable and third-party app (App) markets. The COVID-19 PHE further accelerates demand for technologies that facilitate virtual continuity of care from the safety of consumers' homes.26
However, for this growing ecosystem to work, data must be shared in a robust, yet compliant manner. Such free flow of data can drive medical breakthroughs, price transparency, lower costs, and enhance quality across the continuum of care. To achieve these aims, regulations must balance innovation by promoting the free flow of data, while affording strong privacy protections in an environment where cybersecurity risks are ever-increasing.
An Aging Patchwork of Privacy Laws. The predominant U.S. health care privacy law, the Health Insurance Portability and Accountability Act of 1996 (HIPAA), was enacted when the lion's share of information was on paper. Though HIPAA was amended in 2009 (with regulations following in 2013) to address concerns arising from increased digitization, a significant amount of data generated by or otherwise flowing through wearables and Apps remains ungoverned by HIPAA. Though these products are regulated by state laws (e.g., the California Consumer Privacy Act) and the Federal Trade Commission Act, there is no comprehensive federal law governing the security and privacy of personal health data flowing beyond HIPAA's reach. This creates significant confusion about what privacy protections apply as data flows throughout the ecosystem.
Further exacerbating this concern, the 21st Century Cures Act (Cures Act) and its implementing regulations take measures to prevent information blocking and enhance interoperability. Under the Cures Act, CMS finalized rules requiring many insurers to (1) provide patients convenient access to health care information, (2) support electronic exchange of data for transitions of care, and (3) require participation in trust networks to improve interoperability. Similarly, the Office of the National Coordinator of Health Information Technology (ONC) finalized rules prohibiting Actors from information blocking.27 The Cures Act predominantly vests enforcement authority with the OIG. OIG's information blocking rule authorizes civil monetary penalties (CMPs) up to $1 million per information blocking "violation."28
However, there is little awareness or understanding around these rules. In fact, nearly half of surveyed health care executives report being extremely, or very concerned, about meeting upcoming federal deadlines on information blocking.29 Likewise, consumers lack awareness of these rules and the privacy impacts as health care information flows to consumer wearable devices and Apps.30 Under a "buyer beware" standard, the Cures Act implementing regulations place the burden on the consumer to determine when to authorize release of their own health care information.
Filling the Gaps in Privacy Protection. To fill this privacy gap, entities not otherwise subject to HIPAA are increasingly committing to ethical collection, processing, and protection of health care information. For example, some entities have collectively developed voluntary privacy frameworks and codes of conduct governing protection of consumer health information (e.g., CARIN Code of Conduct; American Medical Association Privacy Principles; and, the eHealth Initiative Consumer Privacy Framework). Yet, in the absence of a comprehensive federal privacy law, significant risk remains to individual privacy. Federal legislation remains elusive with uncertainty around the new administration, the composition of the Congress, and increased scrutiny around big tech. Though there is a growing support for federal privacy legislation, and many bills have been presented to Congress, there is no clear front-runner.31
On the Horizon. The growth trajectory of data sharing remains unabated. Under the new interoperability rules, opportunities abound to develop and license technologies to promote data exchange. Yet, data holders and data recipients must carefully navigate the confusing patchwork of applicable federal and state laws. As the U.S. privacy regulatory landscape continues to evolve, regulated and unregulated health care players must reconcile the opportunities presented by interoperability while acting as good stewards of health care information. Moving forward, the Federal Trade Commission and states are likely to be more active on privacy issues as data moves from regulated spaces to unregulated spaces. And perhaps comprehensive federal privacy legislation will follow soon thereafter.
6. Resilience and Reinvention: Partnering in a Pandemic
Torrey McClary and Ranee Adipat, King & Spalding
The COVID-19 pandemic created a tumultuous and unprecedented environment for health care transactions over the past year, including a near cessation in hospital M&A activity during the second quarter of 2020. However, as hospital operations began to stabilize in mid-2020, and deals that commenced pre-pandemic were consummated, deal volume increased in the second half of 2020 to near pre-pandemic levels.32 As health systems shift from emergency pandemic preparation and treatment to forward-looking strategic planning, we expect to see the trend in increased deal activity continue in this sector for 2021. We believe that transformations in the delivery of health care will influence M&A activity in 2021 as health care organizations more proactively address the pandemic's challenges, leverage opportunities for innovative partnerships, and prepare for long-term strategic growth and success.
Mega Deals. Significant combinations involving large health systems attract attention for their scale, strategic importance, and market impact. In Q3 2020, four transformational transactions were announced, the highest number of such deals ever announced in a single calendar quarter.33 Notwithstanding the pandemic, these mega deals continue to be pursued and closed as health systems aspire to grow into new markets, leverage economies of scale, spread risk, encourage innovation, and manage large patient populations.34 It is worth noting, however, that several announced transactions were abandoned in 2020.35 While we can speculate as to whether pandemic-related financial distress and reallocation of priorities contributed to these deal terminations, it is also possible that typical deal challenges, such as lack of cultural fit or inability to reach agreement on key financial and governance terms, may have played a role in causing parties to walk away from certain combinations. We predict that in 2021, large system partners will continue to explore transformational transactions consistent with historical deal-making activity in the sector.
Deal Resurrection. As the pandemic set in during Q2 2020, many hospitals paused transaction discussions to focus available resources on planning for patient care and ensuring community and workforce protection. However, some hospitals experienced immediate and drastic financial decline due to mandated cessation of elective procedures, increased expenses, and other pandemic challenges, creating pressure on the transaction parties to resume paused deals in order to save hospital operations and maintain critical community health care services.36 A number of pending transactions have remained in a holding pattern through 2020, or have been progressing on a slower or delayed timeline, as the parties reevaluate deal terms and modify projections to reflect pandemic realities. While many such paused or delayed discussions will be resurrected in 2021, it is possible that the recent pandemic surge may cause additional disruption and restrict deal flow. However, we anticipate transaction volume in the sector will ultimately recover from its 2020 low point as vaccine rollouts, reductions in transmission, and eventual herd immunity are achieved.
Deal Drivers. The pandemic may contribute to increased deal flow in 2021 as financial distress creates additional incentives for partnership and drives transaction discussions. Distressed health care facilities may have no choice but to partner with larger and more financially stable health systems to provide capital and financial stability and absorb future operational risk. Systems with strong margins and good market positions will continue to think strategically about growth and search for the right opportunities and relationships to achieve their objectives, and distressed partners may now be more interested in engaging in those conversations if they are unsure about their viability as an independent enterprise. In addition, some systems may continue to execute on their divestiture strategies, including publicly traded companies such as HCA Healthcare, Quorum Health, and Community Health Systems,37 further contributing to potential increases in health care transaction volume.
Deal Trends. In 2021, we expect that a variety of providers, including for-profit and nonprofit health systems, academic medical centers, and independent hospitals, will pursue joint ventures or affiliations with partners to strengthen core offerings and bolster the continuum of care. There will likely be increasing focus on health care operations buoyed by pandemic-related changes to government and private reimbursement, such as telehealth, home health, and ambulatory care services. Providers also may accelerate their transition to value-based care arrangements to protect against reimbursement fluctuations. Health systems, insurance companies, and private equity firms will likely continue to seek opportunities to align with or acquire physician groups, who may be more open to such relationships due to pandemic-related financial distress.38 Some systems may be in a position to monetize non-core assets, such as by spinning off real estate or activities in non-performing or distant markets.39 We expect to see relationships that are tailored to specific service lines, partners, and markets continue to drive transactions in the health care sector in 2021.
If 2020 has taught us anything, it is that it is impossible to predict the future with any certainty and that we must expect the unexpected. Despite this, subject to every qualifier and caveat imaginable, we predict that 2021 will be a robust year for health care transactions, as hospitals and health systems continue to pursue collaborations and innovative partnership strategies to survive, compete, and thrive.
7. Vaccination Law in the Age of COVID-19
Brian Dean Abramson, Author, Vaccine, Vaccination, and Immunization Law
Before 2020, vaccine law issues did not even broach discussion as a "Top Ten" issue, although there were a few newsworthy developments in the field due to the course of the measles epidemic of 2019, and a rising tide of anti-vaccine sentiment. COVID-19 has drastically reshaped priorities and brought vaccination issues to the forefront.
For the health care community, the primary concerns will be understanding the regulatory structure for the approval of vaccines to become available within the industry, governmental schemes prioritizing distribution once they do become available, implementation of vaccination mandates, development of accommodations for those seeking to avoid vaccination, and potential vaccine injury claims.
Regulatory Approval. The first COVID-19 vaccines have been made available pursuant to an Emergency Use Authorization (EUA), requiring a much lower standard of proof of safety and efficacy than is normally required of pharmaceuticals. An EUA requires only minimal proof of efficacy, and that the available evidence indicates that the potential benefit outweighs the potential harm. As with hydroxychloroquine, an EUA may be withdrawn if evidence later develops that the drug lacks efficacy or is on balance more harmful than helpful.
Though we often speak of the development of "a" vaccine for COVID-19, over 200 candidate vaccine efforts have been initiated, with most still in some stages of development. Given the propensity of different vaccines to be more or less appropriate for specific populations, several variations will likely ultimately be licensed, each carrying their own dosage and administration specifications as well as contraindications.
Distribution and Prioritization. The Johns Hopkins Bloomberg School of Public Health was commissioned by HHS to produce a report recommending allocation of COVID-19 vaccine supplies. That entity recommended that the first doses of the vaccine be made available to health care workers, first responders, and other frontline personnel, and to the most vulnerable patient populations, particularly the elderly.40 This prioritization has been echoed by HHS' own Advisory Committee on Immunization Practices (ACIP).41 States have generally taken the necessary steps to afford the identified populations priority treatment in the receipt of this vaccine.
Mandates and Exemptions or Accommodations. Substantial pressure, both governmental and economic, will exist for COVID-19 vaccination mandates. Areas to watch include efforts to impose federal COVID-19 vaccination mandates, and determinations that substantial COVID-19 vaccination of personnel constitutes a developing standard of care for patients. Both governmental and private mandates are likely to include exemptions to vaccination. The Equal Employment Opportunity Commission (EEOC) and the Occupational Safety and Health Administration (OSHA) will be the key agencies tasked with determining the most appropriate policies with respect to required accommodations for health care employees. The EEOC has deemed COVID-19 a "direct threat," meaning that the danger it presents "cannot be eliminated or reduced by reasonable accommodation." This allows employers to more aggressively screen employees and take health-related steps affecting their employment, although the EEOC also has indicated that it will reevaluate this designation as the course of the pandemic progresses.42
Vaccine Injuries. COVID-19 presents an interesting paradox for the health care industry. The HHS Secretary has specifically designated any approved COVID-19 (including those subject to an EUA) as falling under the coverage of the Public Readiness and Emergency Preparedness Act (PREP Act), making any manufacturer, distributor, or administrator of doses of the vaccine immune from liability for injury asserted to have been caused by the vaccine, with injured parties instead being required to apply to the Countermeasures Injury Compensation Program (CICP) if they seek compensation for a serious physical injury. However, employers who require the vaccination of their employees have historically been held liable under workers' compensation programs for asserted employee vaccination injuries. A medical institution may serve as both the employer of an employee receiving a vaccination, and the distributor and administrator of that vaccination, but it is unlikely that the CICP can be raised as a defense to liability for any kind of compensation. Historically, the existence of the National Vaccine Injury Compensation Program, which offers a similar immunity from liability, has not been available as a defense for workers' compensation liability in comparable situations.
8. Behavioral Health: 2021 Outlook
Gerald (Jud) E. DeLoss, Illinois Association for Behavioral Health
The past year has seen substantial changes in how substance use disorder (SUD) treatment information will be handled and maintained confidential. These changes were brought about through rulemaking by the HHS Substance Abuse and Mental Health Services Administration (SAMHSA) and through legislative amendments under the CARES Act.
The expansive changes that have taken place are the result of a series of modifications to the Confidentiality of Substance Use Disorder Patient Records under 42 C.F.R. Part 2 (Part 2) by SAMHSA over the past four years—most recently in August 2020. Though controversial, the revisions seek to align Part 2 with the less stringent provisions of HIPAA, particularly with respect to consent requirements for treatment, payment, and health care operations and redisclosure restrictions.
On March 27, 2020, the CARES Act was signed into law and amended 42 U.S.C. § 290dd-2, the statute upon which Part 2 is based. SAMHSA has stated that the CARES Act amendments to Part 2 cannot be made effective prior to March 27, 2021. Thus, the most dramatic changes to Part 2 will be announced in early 2021.
Part 2 currently requires that, in most situations, patient consent or a valid court order be obtained prior to disclosure of Part 2 records. The legislation modifies that rigid restriction and now only requires initial patient consent before a Covered Entity, Business Associate, or Part 2 Program may use or disclose the Part 2 records for Treatment, Payment, and most Health Care Operations, as each of those terms are defined under HIPAA or Part 2.
Because of its stringent redisclosure prohibition, Part 2 imposes the same patient consent or court order requirement upon most disclosures of Part 2 records by the recipient of those records (a "Lawful Holder") as well as downstream recipients of the data—indefinitely. Now under the legislation, a recipient is permitted to redisclose the Part 2 records in accordance with HIPAA. Specifically, a patient's prior written consent may be given once for all future uses or disclosures for purposes of Treatment, Payment, and Health Care Operations, until the patient revokes such consent in writing. Each of the disclosures will be subject to the Health Information Technology for Economic and Clinical Health Act (HITECH Act) accounting of disclosures requirements.
Currently, Part 2 prohibits the use of Part 2 records in criminal or civil proceedings without patient consent or a specific type of court order. The legislation creates an even stronger set of protections and records may not be disclosed or used in any civil, criminal, administrative, or legislative proceeding conducted by any federal, state, or local authority.
The legislation introduces explicit protections against discrimination in:
Admission, access to, or treatment for health care
Hiring, firing, or terms of employment, or receipt of workers' compensation
Sale, rental, or continued rental of housing
Access to federal, state, or local courts
Access to, approval of, or maintenance of social services and benefits provided or funded by federal, state, or local governments
Further, no recipient of federal funds may discriminate against the patient based upon the Part 2 records in affording access to the services provided with such funds. The HIPAA Breach Notification Rule is now directly applicable to Part 2 programs, regardless of whether they are considered Covered Entities. Part 2 has historically been enforced criminally by U.S. Attorneys. The legislation modifies the penalties, moving them to those imposed for HIPAA violations. Finally, the legislation includes "the sense of Congress," interpretive guidance for the regulations that will need to be issued by SAMHSA.
The regulations to be issued by SAMHSA in early 2021 will need to reflect the statutory changes described above. While the rules will need to align with the legislation, Congress did leave a great deal of leeway in their development. Examples of areas in need of regulatory clarification include the process by which initial consent will be obtained and how it will be shared with subsequent downstream recipients. There also will need to be a methodology spelled out for revoking consent and sharing that with others relying upon the consent to share information. The anti-discrimination provisions go far beyond any existing Part 2 protections, so it will be interesting to see how the rule addresses them and what enforcement mechanisms will be utilized. Finally, there will need to be a delineation of authority between SAMHSA and the Office for Civil Rights to pursue enforcement now available under the HIPAA scheme.
Looking to the Future. The substantial modifications set forth under the regulatory and legislative amendments should provide for greater flow of information among and between health care providers and others and further the goal of integrated care across behavioral health and medical health. The ease of sharing could open up opportunities for collaboration and treatment delivery models. This could result in a closer alignment with medical/surgical reimbursement systems and methodologies. The addition of clearer and more stringent protections in criminal, civil, administrative, and legislative proceedings should lessen the concerns of privacy advocates. Brand new anti-discrimination protections not only provide protections that had only been aspired to in the past, it may create new legal avenues that combat stigma and second-class treatment of those with a SUD.
9. Price Transparency: The Transformation Saga Continues in 2021
Constance L. Akridge, Holland & Hart
In an executive order issued September 24, 2020, President Trump pledged that his administration "is transforming the black-box hospital and insurance pricing systems to be transparent about price and quality."43 This transformation, however, has met with mixed results to date and, with a new administration, there will likely be more twists and turns ahead in 2021.
TV Drug Price Disclosure Rule Struck Down in 2020 as Exceeding HHS Authority but Will Congress Act in 2021? In May 2019, in furtherance of the "Blueprint to Lower Drugs Prices and Reduce-Out-of-Pocket Costs,"44 HHS issued a final rule, which among other provisions, required drug manufacturers to disclose in any television advertisement the list price of prescription drugs and biological products for which payment is available under Medicare or Medicaid (Drug Rule).45 In a July 2019 challenge by drug manufacturers, the U.S. District Court for the District of Columbia vacated the Drug Rule as exceeding the scope of HHS' statutory authority.46 On June 16, 2020, the D.C. Circuit affirmed the district court's judgment.47 After the ruling, Senators Charles Grassley (R-IA) and Dick Durbin (D-IL) released a statement critical of the pharmaceutical industry for failing to disclose list prices of drugs while spending $6 billion annually for TV ads to steer patients to high-cost drugs and pledging to "continue to advance our bipartisan legislation to get American patients the information they deserve to hear about drug prices."48
Hospital Price Transparency Rule Effective on January 1, 2021 but Will It Be Struck Down? On November 27, 2019, in compliance with Executive Order 13877,49 HHS issued the "Price Transparency Requirements for Hospitals to Make Standard Charges Public" final rule, which reinterprets the ACA's50 requirement that hospitals disclose their "standard charges"51 to require information beyond chargemasters to include negotiated rates with third-party payers, delineating hospitals' publication requirements, and laying out an enforcement scheme (Hospital Rule).52 The American Hospital Association and other hospital groups filed a lawsuit challenging the Hospital Rule on various grounds. On June 23, 2020, the U.S. District Court for the District of Columbia upheld the Hospital Rule. The plaintiffs appealed the case to the D.C. Circuit, which heard oral argument on October 15, 2020.
If the D.C. Circuit affirms the district court's judgment, the U.S. Supreme Court could be asked to review the case. Alternatively, since the ACA is the underlying authority for the Hospital Rule, if the Supreme Court invalidates the entire statute in California v. Texas,53 Congress would have to pass new hospital price transparency legislation.
Transparency in Coverage Final Rule Issued on October 29, 2020 but Will There Be a Challenge? On October 29, 2020, in response to Executive Order 13877, HHS, the Department of Labor, and the Department of Treasury (Departments) released the Transparency in Coverage final rule (Coverage Rule),54 which is effective on January 11, 2021 with staggered compliance dates for various requirements. The Coverage Rule, among other mandates, requires group health plans and health insurers in individual and group markets to disclose to enrollees' personalized out-of-pocket cost information, and the underlying negotiated rates, for all covered health care items and services, including prescription drugs, through an internet-based self-service tool and in paper form upon request.
Only time will tell the fate of the price transparency transformation. It will be an area to watch closely in 2021.
10. Risk Management and Professional Liability
E. Dale Burrus and Lauren M. Nelson, Spencer Fane LLP
The COVID-19 pandemic affected every aspect of health care, creating clinical, operational, financial, and legal challenges. The emergent nature and speed with which the pandemic hit created significant risk management and liability concerns. Many facilities approached this challenge through the lens of Enterprise Risk Management, incorporating all aspects of risk and assessing the organization as a whole. The evolving pandemic required daily evaluation. As one surge appears to be leading to yet another, facilities utilize lessons learned but now also face court interventions.
Risk Management. Clinical patient safety risks involve the risks associated with caring for patients, including failing to meet the standard of care, medical errors, hospital acquired infections, and serious safety events. Operational risks are risks resulting from inadequate or failed internal processes, people, or systems that affect business operations. The two classifications collided during the pandemic.
The most prevalent risk challenges included triaging and isolating positive patients; monitoring the supply of beds, personal protective equipment (PPE), ventilators, and medication; addressing staffing shortages and capabilities; disallowance of visitors pursuant to local and federal recommendations; and disposition of bodies with all the attendant risks. Of these, the most difficult to address have been the visitors and staffing issues.
The Centers for Disease Control and Prevention (CDC) and local governments provided instruction and guidance on how and when visitors could enter hospitals, recommending that visitors be limited to only those deemed "essential." Keeping essential caregivers safe required the quick development of new policies and procedures, including segregation, temperature taking, and mask wearing, as well as refusing to let some visitors into facilities. The limitations on visitors allowed for some patient mishaps, such as falls of patients unable to navigate the new surroundings, as well as failures to notice signs of pressure sores or other afflictions that family members often notice and report to providers.
Likewise, having appropriate personnel proved difficult for all facility sizes. Inadequate staffing jeopardized patient care when staff refused to treat positive patients, when staff was absent due to contracting COVID-19, or when the number of patients exceeded the availability of staff. Health care systems balanced patient need with staff availability by moving staff between facilities or by moving nurses who primarily worked in "elective" areas of the hospital into higher acuity settings. Agency staff relieved those on the front lines, requiring the necessary onboarding that took time from patient care. These changes, performed on an expedited basis, led to potentially inexperienced or unqualified staff caring for extremely sick patients.
Ultimately, the problems associated with lack of PPE, ventilators, and other life-saving equipment eased to some extent. The continuing issues of staff shortages and visitation persist.
Strategic Risks. Strategic risks relate to the focus and direction of the organization. These types of risks involve an organization's brand, reputation, competition, and failing to adjust to changing times. In the context of COVID, many health care providers were viewed as heroes as they tirelessly treated patients, month after month. Some entities, however, now face significant negative press due to patients being exposed and dying. In fact, COVID's destruction has caused many rural hospitals to fall into bankruptcy, compromising access to health care for some communities.
Court Filings. With respect to direct liability theories arising from COVID-19, nursing homes are currently the primary targets of malpractice actions, but other providers also face exposure. Liability theories include failing to prevent exposure to COVID-19, operating without sufficient equipment, or failing to provide medication. In addition to patient claims, there could be exposure for employees who contracted COVID-19 while treating patients. Many employee claims involve inadequate PPE. Workers' compensation governs many but not all of these types of claims. While less than half of the states have enacted immunity for health care providers who treated COVID-19 patients, there is no federal immunity at present.
Other Liability Risks. While the majority of liability risks are either directly or indirectly related to COVID-19, there are a few other areas of liability worth mentioning. In addition to the usual gamut of medical negligence claims, there is potential liability for the use and integration of health technology, digital health, and artificial intelligence. While technology can improve health care, it is imperative that entities understand all of the risks associated with such technology and make sure they have systems in place to preserve the copious amounts of data generated by such devices.
Endnotes
---
Eric Zimmerman is a Partner with McDermott Will & Emery LLP and Principal of McDermott+Consulting LLC. He is a recognized Medicare law and policy authority and registered lobbyist who represents clients before Congress and administrative agencies, and helps clients navigate federal legislative and regulatory processes related to Medicare coverage, coding, reimbursement, and compliance. He is a Past President of the American Health Law Association.
Joe Wolfe represents hospitals and health systems nationwide on complex fraud and abuse issues. He has considerable experience with technical Stark and Anti-Kickback analysis, physician compensation, and fair market value issues. He regularly assists clients with compensation design and internal compliance reviews involving physician arrangements, especially where compliance with Stark's "Big 3" is at issue (i.e., fair market value, commercial reasonableness, potential incentives for referral volume/value). Before attending law school, Joe served as a combat engineer in the United States Army.
Tony Maida is a Partner at McDermott Will & Emery LLP and counsels health care and life sciences clients on government investigations, regulatory compliance, and compliance program development. Having served for almost a decade with the Office of Counsel to the Inspector General at the United States Department of Health and Human Services, Tony has extensive experience in health care fraud and abuse and compliance issues, including the federal and state Anti-Kickback and Stark Laws and Medicare and Medicaid coverage and payment rules.
Dawn M. Hunter, JD, MPH is a Deputy Director with the Network for Public Health Law's Southeastern Region. Prior to joining the Network, she served in a variety of roles focused on public health, policy, and health equity. Dawn has worked in state public health at the New Mexico Department of Health, where she started as a Robert Wood Johnson Foundation Visiting Attorney in Public Health Law through the Network. She also served as Director of Health Equity, Policy Director, and Deputy Cabinet Secretary. During her tenure, she led a variety of initiatives to address health system innovation, and some of her core responsibilities included managing the Department's legislative and policy activities as well as strategic planning, performance management, and public health accreditation.
Sunny J. Levine is a health care lawyer with Foley & Lardner LLP, and member of the firm's Telemedicine & Digital Health and Health Care Industry Teams. Her practice includes compliance issues associated with telemedicine, digital health, and health innovation. She helps companies navigate state and federal laws and regulations governing telemedicine and digital health for multi-state footprints, including state corporate practice of medicine restrictions, fraud and abuse issues, telehealth practice standards, licensure requirements, and reimbursement issues. She also helps structure compliant corporate models for nationwide telehealth offerings.
Alaap Shah is a Member of Epstein Becker & Green PC. Alaap co-chair's the privacy, cybersecurity, and data asset management team. His practice focuses on proactive and reactive counseling and defense of health care, life sciences, and technology companies on a variety of legal and regulatory compliance issues. The breadth of Alaap's practice includes supporting clients related to health information technology, interoperability, big data analytics, digital health, establishing and testing privacy and cybersecurity compliance programs, responding to data breaches and ultimately building trust networks through contracting, compliant technology architecture, and risk allocations strategies.
Elizabeth ("Beth") Scarola is a health care and life sciences associate at Epstein Becker & Green PC. Beth brings an insider's perspective to her health care practice. In addition to her extensive work on strategic and operational projects for a large, statewide clinically integrated network, she has hands-on scientific research experience, having conducted research in pediatric endocrinology. As a BRCA+ "previvor" and health law enthusiast, she is passionate about navigating the complexity of health care regulation and policy to promote the promise of precision medicine.
Torrey J. McClary is a Partner at King & Spalding in Los Angeles, CA. Torrey has tremendous depth of experience and knowledge in managing acquisitions, joint ventures, and restructurings in the health care sector. She has structured and negotiated some of the most prominent and complex health system transactions in the United States in recent years and is currently advising health systems and academic systems throughout the country on a number of complex and innovative health care transactions. She represents academic medical centers, nonprofit hospitals, health systems, biotech companies, technology companies and REITs in a broad range of complex corporate and transactional matters involving health care assets and operations.
Ranee Adipat is Counsel at King & Spalding. Ranee represents academic medical centers, hospitals, health care systems, revenue cycle companies, and other health care companies around the country in mergers and acquisitions and other corporate matters. Ranee has over a decade of transactional experience, including asset and stock purchases, member substitutions, spin offs, securities transactions for public companies, and corporate governance.
Brian Dean Abramson is the author of Vaccine, Vaccination, and Immunization Law, the most comprehensive legal treatise on the law governing vaccines, published by Bloomberg Law in cooperation with the American Health Law Association. Brian was a law clerk for the Honorable Pauline Newman of the U.S. Court of Appeals for the Federal Circuit, where his work included reviews of both vaccine-related patent cases and vaccine injury claims. He previously practiced intellectual property law, having received his LLM in intellectual property law from the George Washington University Law School, and his JD, summa cum laude, from the Florida International University College of Law.
Gerald (Jud) E. DeLoss practiced health law for 25 years before accepting the position of Chief Executive Officer of the Illinois Association for Behavioral Health in 2020. Jud has testified before the United States House of Representatives, as a subject matter expert on 42 C.F.R. Part 2, the federal regulations governing the confidentiality of substance use disorder information. Jud has also testified before legislative committees to support the bills prepared for clients. He has also served as an expert witness in court proceedings.
Constance Akridge is a Partner at Holland & Hart in Las Vegas, NV. She helps insurance and health care clients with a wide range of litigation, administrative, and regulatory matters. Using the experience she's gained in 30 years of practice in this highly specialized area, Connie works closely and proactively with her insurance and health care clients to make sure they are in compliance with new and existing laws and regulations. Connie's clients include HMOs, managed care organizations, health insurers, hospitals, physicians, and ancillary health care providers.
E. Dale Burrus is a Partner at Spencer Fane LLP in the firm's Houston office. Dale has spent her career representing health care providers (facilities, physicians, and allied health providers) in all areas of law. She is an accomplished litigator not only in medical malpractice but also in peer review litigation and regulatory matters. She provides clients with counsel in litigation, risk management, peer review, contract review, and payer issues.
Lauren Nelson is a Partner at Spencer Fane LLP in the firm's Houston office. Lauren represents physicians, hospital systems, rehabilitation centers and other providers in medical malpractice actions. She also advises clients on risk management, performance improvement, compliance, health information technology, and privacy issues.
ARTICLE TAGS