Which Member Level is Right For Your Team?
AHLA has supported the health law community for more than fifty years. The organization began for the same reasons that it still flourishes today: it is a diverse and inclusive community of health care lawyers and health law professionals who share a commitment to communicating about their craft, share best practices, and support one other in becoming effective counsel for their clients and organizations.
When your team joins AHLA, you're joining a community of health law professionals who represent the entire spectrum of the health care industry, including hospitals and hospital systems, physicians, managed care organizations, insurers, long term care facilities, home health agencies, and other health care entities on business, corporate and regulatory matters.
With three levels of membership, you decide the resources and benefits you want for your team. Each level ensures that your staff are at the forefront of client service and receive the benefits that best suit their needs and interests.
Learn what AHLA membership can do for your Group.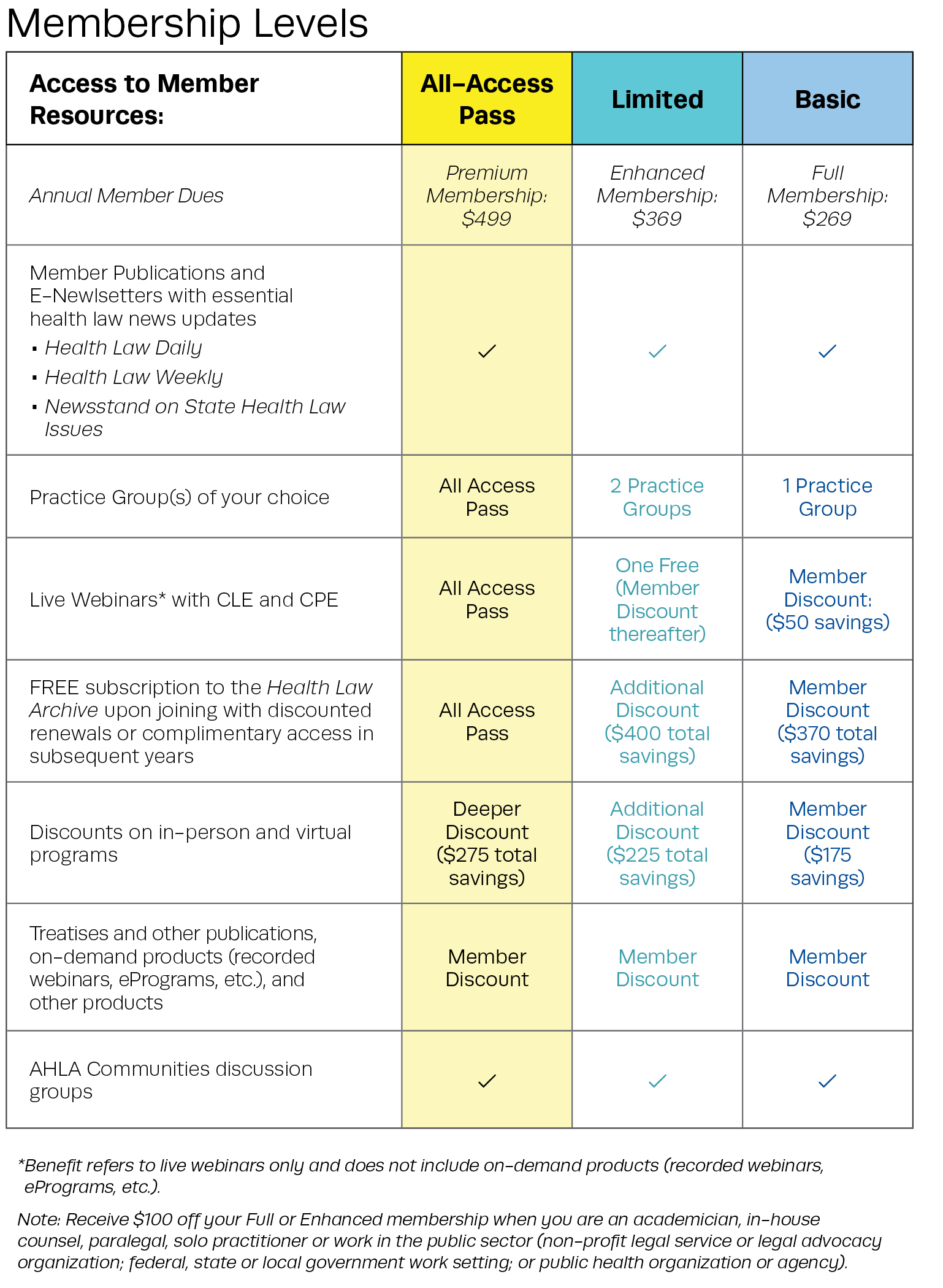 Member Benefits Details
Stay Up-to-Date on the Latest Health Law News
Delve Deeper into the Latest Health Law Research and Analysis
Build Your Health Law Library and Resource Center
Share and Connect with Other Health Law Professionals
Save Time and Money