Health Law Hub
Welcome to AHLA's Health Law Hub! The Hub is designed to help locate content on the top current issues in health law. The Hub is organized into topical pages, where you can find a listing and link to AHLA resources and other information about a particular subject. More content will be added to the Hub as it becomes available.
AHLA editors review and select the content before it is posted to the site. In some cases, the content is accessible by AHLA members only, or only to members of a particular AHLA Practice Group. In other instances, it is available to the general public. Please contact Bianca Bishop if you have content that you would like us to review for any particular topical page in the Health Law Hub.
AHLA and The Diversity Movement (TDM)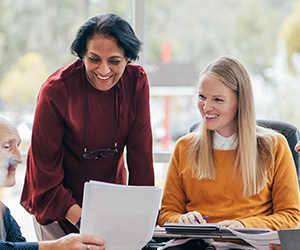 AHLA is pleased to announce a partnership with TDM that provides members and their organizations with access to the guidance and tools needed to do just that. Learn more about TDM's offerings, which include:
Free DEI educational resources
Digital learning courses
Microlearning content
Consulting services
And more!
Experience TDM's development programs for yourself! Learn more here